All You Need To Know About Airbnb and Alternative Sites
Airbnb has been one of the most successful online marketplaces for renting apartments all around the world since it was founded in 2008.
 It is a platform that brings together individuals who are trying to rent out their homes with individuals who are looking for a place to stay in a specific location.
This vacation platform offers individuals the chance to generate income from their personal residences by renting them out to travelers. At the same time, they give solutions to concerns of accommodation for guests who are visiting a new region, which is especially important when they are on vacation.
Despite this, this online platform gives you access to a huge selection of different vacation rentals from which to pick (but still full of flaws). In recent years, a growing number of customers have expressed excitement about the prospect of moving on from Airbnb to other lodging options.
This post was specifically crafted to respond to the needs of a large number of individuals who are looking for websites similar to Airbnb in order to rent properties online.
This article contains a list of the top 15 greatest websites that are comparable to Airbnb. Every one of the websites selected are worthy to serve you the same services like Airbnb does. All the sites recommended here are chosen for the high level of services they provide to their  customers.
Best Airbnb Alternatives for Vacation in 2022
The very first option on our list of options to Airbnb is VRBO. Vacation Rentals By Owner, commonly known as VRBO, is in fact a member of the HomeAway group of websites that can be found online.
It is one of the most prominent websites comparable to Airbnb, the primary focus of which is on unhosted rentals. This figuratively denotes that you will have the entire establishment  all to yourself.
Because it offers over 2.5 million properties located in 205 different countries, there is no question that you will find what you are looking for on the VRBO rentals website.
As of 2014, HomeToGo has established itself as a leading provider of internet rentals.
HomeToGo promotes properties available in just about every country in the globe you can think of.
This is yet another top website that might serve as an alternative to Airbnb. When it comes to holiday or vacation rentals, HomeToGo is one of the most comprehensive and highly regarded search engines available.
This online rental marketplace features up to 18 million diverse listings from locations all over the world. Believe me when I say that HomeToGo is an excellent website similar to Airbnb.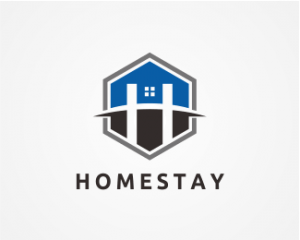 There are several similarities between Homestay and Airbnb. Because of this, the online rental network known as Homestay is often considered to be a viable alternative to Airbnb.
Instead of just renting out rooms or houses for vacations, hosts that offer homestays let guests stay in their own private residences.
The fact that Homestay's rates are significantly lower than those of most other online rental services is easily the most intriguing aspect of this company.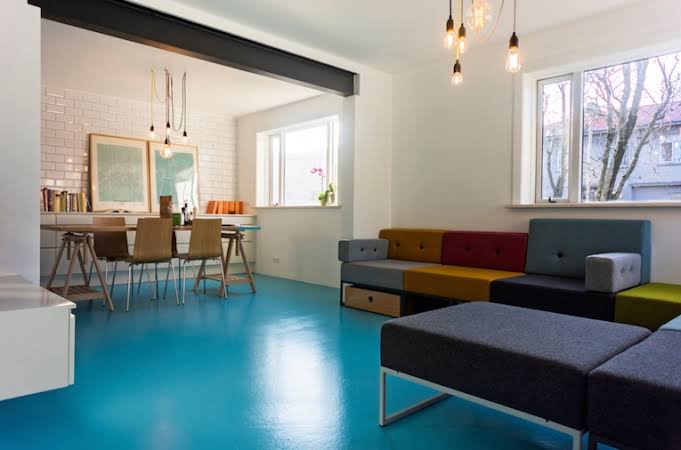 One of the websites that competes with Airbnb is called Behomm. Those who have a passion for traveling all over the world can access this website anywhere in the world.
The fact that this hiring platform is able to establish a relationship between two separate property owners is yet another one of its exceptional and distinctive features.
This allows you to stay at someone else's house for free, and it also allows other people to stay at your house.
You may learn more about the many services that they provide by reading about them on their website.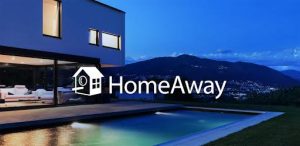 This website is one of Airbnb's most formidable rivals in the short-term rental market. HomeAway boasts thousands of users located all over the world that are committed to providing their fellow users with high-quality services.
HomeAway has a huge selection of vacation rentals available, including eccentric flats as well as lakeside homes.
HomeAway is widely considered to be the most reliable website similar to Airbnb at the present time. You don't have to wait for a confirmation from the host in order to book a property with HomeAway because you may do so online.
HomeAway's service is offered at a price that ranges from just 6 percent to 12 percent of the total rental amount, plus any applicable fees. Airbnb, on the other hand, tacks on an additional 20% to the total cost of any additional services.
Kid&Coe
Although Kid&Coe is an extremely unusual platform similar to Airbnb, if we do not include it on our list, it will not be completed. Kid&Coe is an internet rental company.
Kid&Coe is a highly well-known and prestigious real estate rental company, and they have over 1050 properties available. It is a unique firm that is well-known for providing people, particularly families, with the best vacation packages possible.
It is of the utmost importance to emphasize the fact that Kid & Coe is still among the best vacation rentals in the entire world. One of the many things that makes these alternatives to Airbnb stand out is the variety of options available, all of which are fantastic places for children to stay, particularly during the winter break.
Couchsurfing
Couchsurfing is, without a shadow of a doubt, an excellent alternative to using Airbnb. This platform has consistently received praise and recommendations from a great number of users all over the world.
There are thousands of people signing up to use Couchsurfing's rental services at any given time. This is due to the fact that you may still use Couchsurfing even if you are on a limited financial budget.
Again, this network enables various local hosts to make their homes available to travelers for no cost throughout their time there.
9Flats
9Flats is now completely evolved into the ideal website to compete with Airbnb. This online property rental service was originally conceived to be website similar to Airbnb for throughout Europe.
These days, 9flats has been given a variety of awards and accolades all around the world in acknowledgment of its status as the top website that offers the greatest services for holiday rentals all over the world.
It is important to keep in mind that the majority of the listings on 9flats are primarily hosted by the respective property owners.
OneFineStay
The luxury services provided by OneFineStay are comparable to those offered by Airbnb and are available in more than 200 locations worldwide.
OneFineStay provides a variety of private abodes and villas for rent to anyone who is interested in taking a holiday that is both luxurious and memorable.
They constantly ensure that their consumers have the finest possible stay and conveniences by providing a faultless listing, which is accomplished by handpicking, describing, and photographing each property at the same time.
Trip Advisor Vacation Rentals
In comparison to all of the other travel communities that can be found on the internet, Travel Advisor has the greatest viewership, which contributes to its worldwide recognition.
In recent years, Travel Advisor has developed its very own platform that functions in precisely the same way as Airbnb. At the moment, the website contains information on nearly one million locations all around the world.
The goal of Trip Advisor Vacation Rentals is to provide their guests with a tranquil property that is stocked with a variety of facilities that make the place convenient for people to stay.
This platform maintains an extremely robust relationship between its rentals and its community in order to facilitate the communication of any and all details regarding tours.
Vacasa
This is yet another holiday renting platform comparable to Airbnb. Vacasa is well-known for providing a distinctive level of service from the very beginning to the very conclusion of the booking process for each of their clients.
They constantly make it a point to guarantee that they clear all of the rentals that have been booked and that they provide the greatest services possible to their audience.
Nearly 25,100 homes may be found on the Vacasa website, each located in a unique destination such as Montana, Volotado,  Oregon, New England Florida, and so on. You are free to contact Vacasa at any time that is convenient for you.
Wimdu
Wimdu is yet another fantastic website in the same vein as Airbnb. This website makes available as many as 350, 200 different holiday rentals.
Wimdu is the ideal site similar to too, and you should give it a shot as soon as possible to observe the difference it makes.
Despite the fact that the majority of the platform's users are located in Europe, it nevertheless contains listings that are distributed rather evenly over 152 countries.
TurnKey
When discussing different forms of luxury, you should mention Turnkey. The previous option on our list of similar website to Airbnb is really this one.
TurnKey is an innovative platform for online property rentals. They provide specialized services for holiday rentals in conjunction with luxurious and opulent hotels.
Because TurnKey manages such a large number of properties in such a wide variety of places across the United States, they are able to provide superior service to their clientele who shop online.
The one-of-a-kind and specialized assistance they provide justifies the high cost of the services they offer. The customer service department of TurnKey is open around the clock and may be reached at any time. You have the ability to make bookings, inquire, and ask inquiries regarding their platform and services.
Conclusion
It is my opinion that the content presented above has provided you with the greatest possible alternatives and possibilities to Airbnb. You are however free to investigate any of the internet home rentals that were presented earlier.