Searching for stores like GameStop? Or you wish to explore other video games stores to purchase your next online and offline video game. Stay tuned. This post get you covered as we are going to give you the best list of those famous online stores that sell video games like GameStop
All You Need to Know About GameStop Online Store for Games
   In the 1980s and 1990s, when video games started to become more popular, they were among the most visited places in malls and towns. 
They were everywhere, and there was a lot of competition between other video games' stores. A lot of these stores went out of business by accident or were brought up by bigger stores.
According to Wikipedia "GameStop Corporation is an American retailer of video games, consumer electronics, and gaming goods.
   The company's headquarters are located in Grapevine, Texas (a Dallas suburb), and it is the largest video game store in the world. As of January 30, 2021, the firm operates 4,816 stores under the GameStop, EB Games, EB Games Australia, Micromania-Zing, ThinkGeek, and Zing Pop Culture brands in the United States, Canada, Australia, and New Zealand, and Europe. In 1984, the company was started in Dallas under the name Babbage's; its current name was adopted in 1999″.
Wikipedia further stressed that "The company's performance fell in the middle to late 2010s due to the transition of video game sales to online purchasing and downloads, as well as GameStop's unsuccessful investments in the smartphone retail market.
   The stock price of the company surged in 2021 due to a short squeeze coordinated by participants of the online community r/wallstreetbets. 
  Due to the volatility of its stock price and the GameStop short squeeze, the firm garnered considerable media attention in January and February 2021. 
  The company's current position on the Fortune 500 is 521st. In addition to retail locations, GameStop owns and publishes the video gaming magazine Game Informer
The competition between these video game stores hasn't died down, and it's even moved to a much bigger stage: the internet"
GameStop is still reigning as one of the top online video gaming store but it's never a crime to check out other trade in stores like GameStop. 
List of Online Video Games Store Like GameStop.
GoG.com

Newegg

Amazon

Best Buy

XBox Live

Playstation Network

Nintendo eShop

Microsoft Store

Steam

Origin

Fry's Electronics

Target

Humble Bundle

Glyde

Fanatical
   If you are searching for a top game store like GameStop, I would recommend you try GoG com.
   GoG.com was once known as Good Old Games which made its name in the gaming industry as the most popular location for playing older PC games.
   Their store stocks a solid selection of classics from the 1980s, 1990s, and 2000s.  However, they have subsequently expanded their inventory to include contemporary games as well.
   You may still find these older titles in their store. Because there is no digital rights management (DRM) in any of their games. You don't even have to worry about being unable to access the stuff that you've paid for.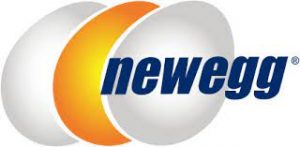 Newegg is much like GameStop. They sell a wide range of electronic products, but a significant portion of their revenue comes from the sale of video games. 
  You can find most of its more prominent PC and console releases on their website. One of the most compelling reasons to shop at Newegg is the extensive selection of premium and elevated gaming accessories. This ranges from headphones, game pads and controllers and many more.
This online shopping store is very similar to GameStop. Amazon is a great place to explore whether you are searching for a new release game or old favorite game.
This is because they carry just about everything you may think of. Amazon sells many other products different from games. This ranges from electronics, fashion products, home decor, and many more.
By purchasing their new releases, you may frequently save a few dollars. You can check out Amazon today to get your favourite console games.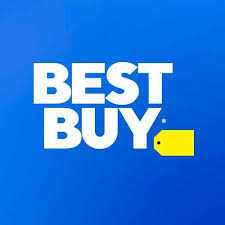 This is another online gaming store that is  similar to GameStop. Best Buy is an electronic goods retailer in the country and the firm is particularly extensive in selling video games for consoles.
  On Best Buy, you'll find a selection of video games  which is often considered to be among the best.  They stock both new and previously released games for the most popular gaming consoles as well as games for personal computers.
Additionally, their web store allows you to make direct purchases of new consoles, accessories, and controllers. In addition to the more traditional physical editions, games for consoles and personal computers are also now available digitally.
Check Out Other Related Posts
Top 12 Stores like Nasty Gal to Buy Cheap Clothes
Top 10 Stores like Express to Buy Cheap Clothes
Top Best 15 Stores Like Aritzia to Buy Cheap Clothes
Cheap Clothing Stores Like Forever 21
Stores Like Revolve Clothing but Cheaper
Top Best Cheap Clothing Stores Like PacSun
XBox Live
  There is no easier method to buy games than through the XBox Live online gaming store. It is available to owners of both the XBox 360 and the XBox One. 
  You have the ability to buy any digital game that is made accessible for the platforms, and if you own an Xbox One, you even have the option of downloading it straight to your console from your personal computer if you choose to do so.
Playstation Network
    While XBox Live is to Microsoft consoles, PlayStation Network Store is to Sony consoles. Video game lovers  can directly buy any digital game here for their PS Vita, PlayStation 3 or PS4 consoles. They can even set their PS4 games to immediately download.
 It is also possible for you to purchase memberships to the premium Playstation Plus program here.
Nintendo eShop
The Nintendo eShop is the company's online marketplace where users may purchase both first-party and third-party video games for its various gaming systems. 
This encompasses video games for the Nintendo Switch, Nintendo 3DS, and the Wii U. In addition to the collection of contemporary games, there is also a selection of classic games that were taken from earlier iterations of Nintendo consoles.
Microsoft Store
Without a doubt, Microsoft Store is home to all of the games developed by the company's in-house studios. 
  It is also a central location for the distribution of games developed by third parties for use on Microsoft Windows and Xbox.
   They have both online and offline copies of the games, so if you're searching for games for your laptop, your console, or your personal computer, you'll be able to get them here.
Steam
There is a compelling justification behind the fact that the Steam store is among the most prominent choices available for digital PC gaming today. That is why it's selected as one of the similar gaming store like GameStop.
   You can buy games, play games, post reviews, capture your gameplay, and communicate with your online buddies. all 
  This is just one component of a dedicated client. Via Steam, you may access a wide variety of video games, including both well-known releases and indie titles.
Origin
Origin is Steam's primary rival, and the two platforms offer the vast majority of the same games.
   However, Electronic Arts is in charge of Origin, users have access to the most recent installments of several popular game series. Games such as Call of Duty and Madden, which are simply unavailable through the Steam client.
GameTop
If you're looking for places to buy video games online, you won't find a more recognizable brand than GameTop. 
  This industry powerhouse can always supply you with the most recent releases. They have made agreements with most game developers to deliver unique content for some of the most significant releases in the business. 
  The purchase of one of their used games or reconditioned gaming consoles is an excellent approach to save some more cash on your overall acquisition.
Other Related Posts
Top Best 15 Best Stores Like L.L.Bean
Top 15 Best Stores Like Lulus to Get Fashion Clothing
Top Best 15 Stores Like Fashion Nova
Top 15 Best Store Like Hot Topic
16 Stores Like Ross to Buy Cheap Clothes in 2022
Fry's Electronics
The variety of video games, consoles, peripherals, and strategy guides at Fry's Electronics is virtually identical to that found at GameStop. 
  Fry's Electronics does not have same name-brand appeal. Nevertheless, it should still be your best interest to take a look at the gaming store before completing your final purchase anywhere else. 
  This is because the company frequently has bargains and specialities that you won't discover at other online video game retailers
Target
This a well well-known big-box retailer and GameStop alternative. Target does not concentrate solely on video games. The majority of the most popular titles may be purchased through their online storefront. 
  They might not have as wide of a range as other, more specialized chains. But if you combine their sales with coupon codes, you can often get a better value than you can get or find elsewhere.
Target carries a full selection of the most popular gaming consoles, as well as gaming accessories.
Humble Bundle
Because of its one-of-a-kind business approach, Humble Bundle stands out among many of the other more conventional online video game businesses.
   Customers have the option of selecting the price point for the digital video game bundles that are currently being offered for a short period of time.
Premium price points often come with additional perks. In some cases, you may even have the option to donate a percentage of your purchase to a charitable organization. 
  At the very least once per week, new packages will be made available. The goods at the lowest rung can be purchased for one dollar, and they contain a number of different games.
Glyde
Glyde does not operate as a store in its own right. Rather, it acts as a intermediary for purchasers and vendors. 
  They are good at putting you in touch with individuals who are selling their video games, consoles, and game accessories.
   You can frequently purchase these items for a price that is far lower than what it would cost you to buy them at a retail store. 
  Bear in mind that it may take some time to track down the games that pique your interest, so prepare yourself mentally for this possibility.
Fanatical
Fanatical is an e-commerce platform that is similar to GameStop in selling video games online. They offer customers access to more than 5,000 digital games from a variety of the industry's most prominent vendors. 
  They offer a rotating selection of offers to help gamers wisely spend money. Their Bundle Stars game makes it possible to acquire many games that are packed together at prices that are significantly reduced from their individual retail prices. 
They do not provide a pricing tier that may be adjusted like Humble Bundle offers. But they do have a substantially larger number of bundles available for purchase at any given time.