15 Best Stores Like Urban Outfitters With Cheap Outfits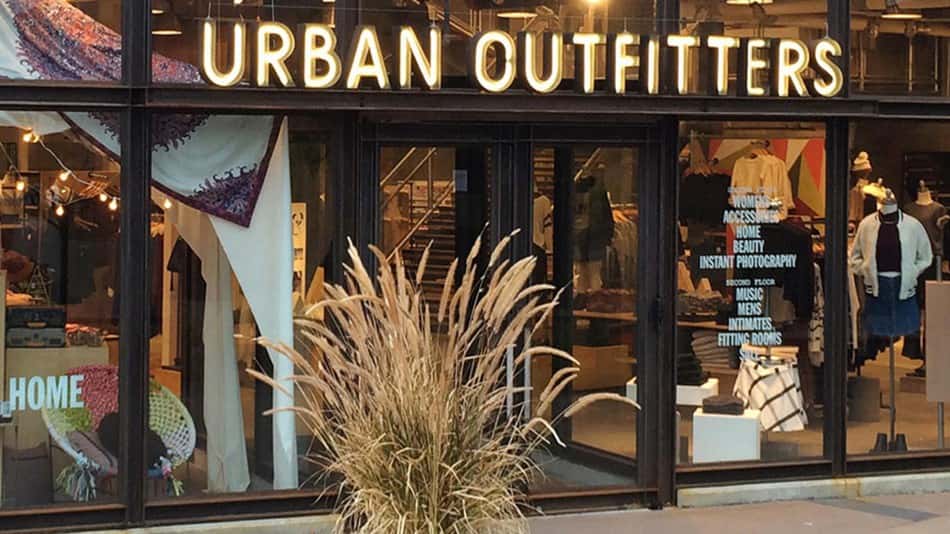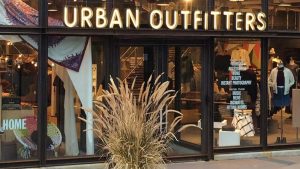 I understand the fact that we always wants to look stylish and appear different with the kind of outfits we put on. But due to our low budget of, we keep off those expensive fashion stores and look for those that are affordable where we can get our favorite outfit at a very cheaper rate.
To my perspective, I have a view that everyone can appear stylish regardless of the little amount in your bank account. I can assure you that with the little dollars left in your pocket, you can get some fantastic outfits at a very cheap price when you visit any of the following stores similar to Urban Outfitters.
There are numerous inexpensive clothes retailers available, but it is difficult to determine which ones are worthwhile. We're here to assist you distinguish between the two, so you'll know the perfect store to go when next you want to go for shopping on a low budget.
 Best Budget Fashion Stores Like Urban Outfitters
Originally known as LuLu's Fashion Lounge. The brand is a California based fashion store.
It is a perfect place to shop if you want to add trendy and comfortable cloths to your wardrobe without spending a lot of money.
Talk of casual dress, the online store offers an extensive selection of formal dresses and gowns. So, you maybe  looking for perfect outfit to wear to a formal occasion, or a date party, or wedding, this store should be your first stop!
Additionally, Lulus sells cute jewelry, handbags, scarves, shoes, cosmetic goods and lots more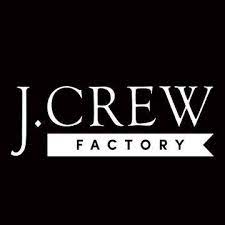 J.Crew Factory is an affordable alternative to Urban Outfitters if you desire a brand with a similar cool and preppy aesthetic.
J.Crew Factory's pricing always fit into the category of discount retailer, and you will be pleasantly surprised by what you receive, particularly when it comes to workday essentials such as blazers and pants.
The nicest aspect about J.Crew Factory is that they occasionally offer items that look identical to those sold by J.Crew, but are far less expensive! They typically wait till season o come before selling such piece. So, you will need to be patient.
More so, J.Crew Factory also sells accessories,  bags, jewelry, shoes and pajamas. They also sell swimwear, although their variety is somewhat lower than that of J. Crew.
The firm also offers "special sizes," which include small, tall, sizes 18-20, and shoe sizes of 5 and 11.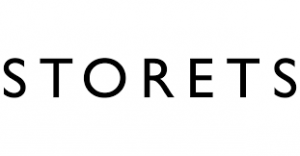 Another inexpensive online apparel retailer. Storets offers a variety of stylish, feminine, and amusing clothing alternatives. If you watch a number of stylists on Instagram , it's likely that several of them have worn Storets items at some point.
Storets offers ultra-feminine products, assuring that others find something to their liking.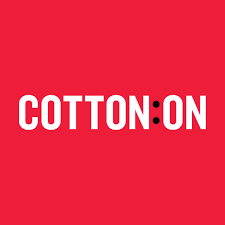 This is also among the greatest stores like urban outfitters that are affordable. Cotton On offers cheap necessities and goods such as tees and swimsuits. With its casual clothing for women and men, this brand aims to export the Australian way of life around the world.
You will have access to graphic print t-shirts, trousers, and beautiful dresses in styles ranging trendy wears, with the majority of things cost less than $50.
Cotton On, the brand's assortment of pajamas, activewear,  loungewear, bras, and pants, is also available at this shop, so you'll be protected on all fronts. In addition to presents and stationery, the Typo component of their website allows you to adorn your dorm or apartment while shopping for a new clothing.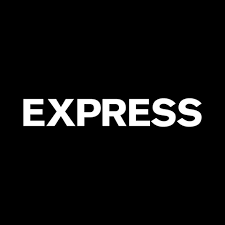 Express is a famous and affordable fashion brand for its range of well-fitting suit pants, which are available in a variety of shapes and hues.
Almost all there products are under $100, with the majority of products priced between $40 and $80. Consequently, their things may cost a bit more than those from other stores, but the gap in quality is evident.
Additionally, they are well-known for offering discounts of up to 50 percent on a regular basis, especially when they are selling on promos
Express also sells footwear, jewelry,  accessories, activewear  and swimwear.
Lastly, Express sells petite sizes, which, per the shop, are designed for women under 5-4.
Nordstrom Rack
Have you been seeking to have variety of  trendy fashion and upscale items? Nordstrom Rack is the perfect place to go! Most of their clothes are $50 or even less. With this cheap price of their fashion items, yet majority of their goods are of high quality.
In addition to plus-size and petite clothing, Nordstrom Rack sells shoes, swimwear, purses,  accessories, jewelry, intimates, home goods, and gifts.
Additionally, they carry some things by dept store designers at reduced costs. Nevertheless, it is important to note that several labels make items only for sales outlets which were never offered in full-price department stores. This is different at Nordstrom Rack.
Therefore, if you're looking for deals on department store products, it's a good idea to conduct research to ensure you're receiving what you want.
And for added convenience, you may now return your Nordstrom Rack products at Nordstrom shops if you are unhappy with your order.
Forever 21
You will be wondering I write a piece about inexpensive fashion without mentioning Forever 21.  With its super duper style and even cheaper pricing, Forever 21 is the top location for fashion brands. It is also one of the most famous discount apparel retailers in the United States.
Positively, if you search carefully and judiciously, you're sure to discover something you adore, as they cater to a wide range of aesthetics, from bohemian to athletic to preppy and even beyond.
Lastly, you must note that I am a huge admirer of Forever 21's stylish fabric tote bags and shoes, which are available in a number of shapes and colors.
We are also major admirers of F21's assortment of affordable sunglasses.
Zara
Let me expose you to a little secret right now. Zara is my weakness for affordable clothes. When I enter a Zara store or peruse their online inventory, I won't have option than to love the stylish, on-trend items that appear like they fit on the front of a fashion magazine.
As with any budget-friendly apparel retailer, some Zara items are of low quality. Nonetheless, I've found that the majority of Zara clothing lasts for years.
Notably, Zara provides incredibly trendy (and often bizarre) fashions, so it's crucial to know what you prefer in order to obtain the best product at the best price.
I particularly adore Zara's subdued, yet still great, assortment of essentials, such as elegant trench coats, attractive shirts, and tailored slacks.
Old Navy
Old Navy is among those timeless retailers and stores like Urban Outfitters with cheap clothes that never grows old with  their new released gorgeous outfits to their flattering denim. Old Navy should be on every young woman's shopping list. In addition, they usually have amazing deals, so you're almost certain to receive a great price on whatever you decide to purchase.
Old Navy offers tiny,tall, and large sizes, in addition to a gender-neutral apparel line.
Additionally, they have a range of sportswear, which is worth a look if you workout frequently or simply enjoy the athleisure aesthetic.
Amazon
Amazon isn't precisely a fashion destination in the past, but that has since changed. It is now one of my favorite locations to purchase my favorite inexpensive clothing.
Amazon offers a vast selection of stylish apparel and accessories. Amazon is an  exclusive fashion brand where most of the common people in the city shop their favorite outfits. Amazon offers everything, and indeed the most of it is items are rather inexpensive.
With Amazon's incredible assortment of sportswear, there is no point in spending hundreds of thousands of dollars on such items. This also applicable to all their wears and outfits
Yes, the apparel on Amazon may be hit or miss, therefore it's essential to carefully read reviews and examine the photographs that customers upload to the review area. Also, keep in mind that Amazon's return policy is often excellent, which makes purchasing far less stressful.
Missguided
Missguided is the place to go if you want to keep up with the newest fashion trends without breaking the budget. The nicest aspect is that they virtually always have sales or significant discount codes!
Missguided is indeed the top location for going-out clothes. Not only that, the brand also sells sweatshirts and basic pieces, eye-catching dresses and fashionable crop tops. In addition to inclusive sizing, Missguided provides  petite, tall and plus-size choices.
Torrid
Torrid, a plus-size apparel retailer, must be included on any list of inexpensive clothes retailers.
They provide apparel, undergarments, swimwear, activewear, loungewear, and accessories. And unlike other plus-size retailers, their clothes are fashionable and trendy, not frumpy.
Buyers have a lot of good stuff to say about the company, particularly in regards to their bras, which are available in various sizes.
I also appreciate that Torrid inspires all women to be confident in their appearance and not to conceal behind ill-fitting clothing.
On your next night out, I believe everyone will ask you where you purchased your outfit due to Missguided's one-of-a-kind designs that are unavailable at other retailers.
Windsor
Are you willing to get yourself an eye-catching garment but have a limited budget? Visit Windsor today!
The majority of Windsor's nice dresses cost less than $100, making them ideal for your upcoming prom, wedding,  date party,  or other formal function.
In addition to attractive dresses and gowns, Windsor offers trendy attire such as crop tops, trousers, and jackets, with several alternatives suitable for going out.
Nasty Gal
Nasty Gal has evolved significantly over the years and has become one of my preferred places to visit when I'm looking for a #ootd-worthy dress.
There is always a significant sale or discount coupon available, and the range of apparel styles accommodates every style, if it's fashionable, laid-back, glamorous, or edgy.
Target
You likely expected Target to be part of our list. This is because it is the secret of all fashionable ladies on low budget.
I appreciate how Target keeps fashion enjoyable and does not sacrifice on style, unlike many other huge cheap retailers. Moreover, irrespective of what you want, you will undoubtedly get it.
Target has an abundance of plus-size clothing, so you can look fantastic regardless of your size.
Just like other fashion brand on this list, they have collaborated with well-known labels like  Lilly Pulitzer, Victoria Beckham among others.
Even if there is no Target in your region, you can get anything online and have it sent to your home. One more reason to adore them!
Clothing Stores Like Urban Outfitters but Cheaper
If your are searching for the best stores to get yourself new and affordable cloths, you can always check on the following online stores.
ASOS
Forever21
Lulus
Express
Missguided
J.Crew Factory