Are you looking forward to venturing into boutique business in South Africa? If so, then you need to read this article till the end. Here, we cover the benefits of starting boutique business in South Africa, how you can start and how you can make money from it. Kindly stay tuned and read through this blog post.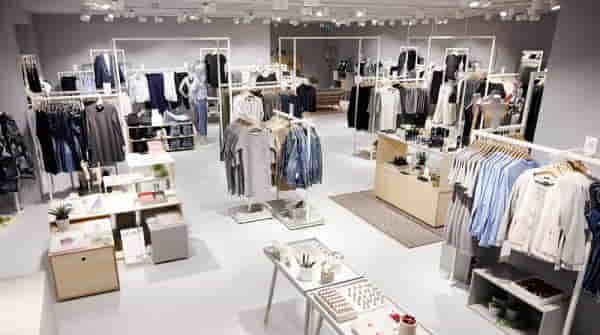 In the first instance, starting a boutique business in South Africa can be an exciting and rewarding venture for anyone with a passion for fashion and entrepreneurship. It allows you to showcase your creativity and style while providing customers with unique and fashionable clothing items.
However, just like any other business, it is important to have a solid plan in place to ensure success. In this blog post, we will explore the steps to start and make money from a boutique business in South Africa. 
Whether you are a seasoned entrepreneur or a newcomer to the industry, this guide will provide you with valuable insights on how to build a successful boutique business in a highly competitive market. But before that, it is essential for you to learn some reasons why boutique business would be a good option for you in this country.
Why you should consider starting boutique business in South Africa
Growing Fashion Industry: South Africa has a thriving fashion industry that is rapidly growing. With an increased interest in African-inspired designs and contemporary chic wear, there is a high demand for locally sourced clothing and accessories.
Cultural Diversity: South Africa is a diverse country with various ethnicities and cultures. This diversity is reflected in the fashion industry, which has a vast range of styles and designs. As a result, there is a significant market for boutique businesses that cater to diverse tastes and preferences.
Tourist Attraction: South Africa is a popular tourist destination, and many tourists are interested in buying locally made products. Your boutique business can benefit from the influx of tourists, particularly those interested in African-inspired designs.
Affordable Labour: The cost of labour in South Africa is relatively low compared to other countries. This makes it easier to start and operate a boutique business, as the cost of labour is a significant factor in the overall cost of running a business.
Access to Raw Materials: South Africa has a wealth of raw materials, including textiles, leather, and precious stones. This means that boutique businesses can source quality materials locally, making it easier to create unique and high-quality products.
In all, if you're interested in starting a boutique business in South Africa, there are many benefits to doing so. With a growing fashion industry, cultural diversity, and access to raw materials, South Africa presents an excellent opportunity for entrepreneurs looking to start a successful boutique business.
How to start boutique business in South Africa
Starting a boutique business in South Africa can be an exciting and lucrative venture, but it requires careful planning and execution. Whether you plan to sell clothing, jewelry, accessories, or a combination thereof, it's essential to follow certain steps to ensure the success of your boutique business. In this section, we'll cover the necessary steps you need to take to start a boutique business in South Africa.
Step 1 : Define Your Boutique Niche
Before anything else, decide on what products you will sell and who your target audience is. Will it be high-end fashion, vintage clothing, or curated accessories? Will your boutique cater to certain sizes, age groups, or genders? Identifying your niche will help you determine your unique selling proposition and differentiate yourself from the competition.
Step 2 : Conduct Market Research
Conducting thorough market research is an essential step to ensure there is a demand for your products and that you have a suitable target audience. You can use online resources or consult with experts to understand the market size, competition, trends, and consumer behavior.
Step 3 : Create a Business Plan
A business plan is vital to secure startup funding, set financial goals, and guide your business decisions. It should cover aspects such as your brand identity, pricing strategy, marketing plan, sales targets, and operational expenses. You can seek guidance from the experts or use online templates to create a comprehensive business plan.
Step 4 : Register Your Business
Legally registering your business is crucial to protect your business name, brand identity, and operations. You will need to decide on your business structure, obtain the necessary licenses and permits, and register with relevant government agencies, such as the Companies and Intellectual Property Commission (CIPC).
Step 5 : Prepare Your Inventory
Once you have secured funding and legally registered your business, it's time to prepare your inventory. You should decide on your vendor sourcing strategy, pricing, and merchandising plan. You can start small with a limited product line and gradually expand as you grow.
Step 6 : Create Your Online Presence
Having an online presence is paramount for the success of your boutique business in South Africa. You can create a website, social media handles, and other online channels to showcase your products, engage with customers, and drive sales. You can consider partnering with influencers or brand ambassadors to increase your reach and brand awareness.
Step 7 : Launch Your Boutique Business
Finally, it's time to launch your boutique business. Ensure that you have a grand opening plan, including promotional offers, events, giveaways, and media outreach. Engage with your customers, listen to their feedback, and adapt your operations to meet their evolving needs.
In all, starting a boutique business in South Africa requires passion, strategic planning, and execution. By following these steps, you will be on your way to creating a successful and fulfilling business venture.
Ideas to Make Money from Boutique Business in South Africa
Sell trendy and fashionable clothing
One of the most common ways to make money from a boutique business in South Africa is by selling trendy and fashionable clothing. Customers are always looking for new and exciting fashion trends, and by offering a variety of unique and stylish clothing, you can attract a loyal customer base.
Offer personalized styling services
 Another way to increase your revenue is to offer personalized styling services to your customers. Many people are willing to pay a premium for a personalized shopping experience where they can get the help and advice they need to look and feel their best.
Host fashion events
 Hosting fashion events and runway shows can be a great way to showcase your products and generate buzz around your business. Consider partnering with local influencers or other businesses in your community to increase the visibility of your boutique.
Offer alterations and tailoring services
 Offering alterations and tailoring services can be a great way to expand your boutique's offerings and generate additional revenue. Many customers are looking for a more customized fit or alterations to their clothing, and by offering these services, you can create a unique selling point for your boutique.
Sell accessories and jewelry
Finally, consider branching out into the sale of accessories and jewelry. These products often have a higher profit margin than clothing, and by offering additional items to your customers, you can increase your revenue potential. Consider sourcing unique and high-quality jewelry from local artisans or sourcing items from international markets to differentiate your selection from other boutiques.
Conclusion
Starting and running a boutique business in South Africa can be a lucrative venture if you have a passion for fashion, a good sense of style, and a strong work ethic. With the right strategy, approach, and marketing, you can attract customers and generate revenue from your boutique business.
By offering unique and quality products, personalized customer service, and creating a solid brand reputation, you can establish yourself in the market and build a loyal customer base.
Remember, success in a boutique business requires constant effort, dedication, and creativity, but with perseverance, you can achieve your financial goals and build a sustainable and profitable business.