Do you have interest in starting a car renting business in South Africa or anywhere in the world? If so, this article is specifically written for you. Take your time to read through this piece as we share you the best guide to get started and ideas to make money from it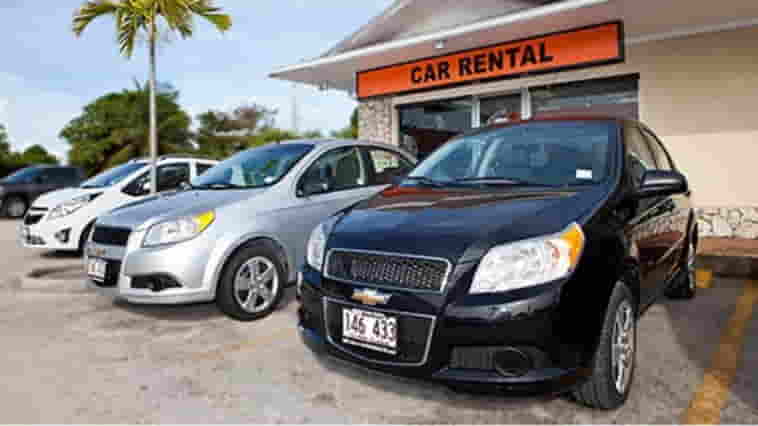 Starting a car rental business in South Africa can be an appealing prospect for entrepreneurs who are passionate about the automotive industry and are looking to invest in a lucrative venture. With South Africa's growing tourism, business travel, and transportation industries, there is a significant demand for vehicle rental services throughout the country.
 However, starting a car rental business in South Africa requires careful planning and a thorough understanding of the industry, regulations, and consumer needs. 
In this blog post, we will guide you through the steps necessary to start a successful car rental business in South Africa. Before that, it's good for you to know why the automobile renting business is a good option for you.
Why you should consider starting a car rental business in South Africa
High demand
With a growing tourism industry and an increasing number of business travelers, there is a high demand for rental cars in South Africa. With a well-managed rental business, one can take advantage of this demand and earn considerable profits.
Diverse customer base
South Africa is a diverse country, and the rental car industry reflects that. The customer base can range from tourists, to locals who need a car for business purposes, and even expats who may not have their own vehicle.
Growing economy
South Africa is the most industrialized country on the African continent, making it the perfect place to start a rental car business. The growing economy means more people are able to afford rental cars, and the country's infrastructure is highly conducive to business growth.
Low competition
Compared to other countries, the car rental industry in South Africa is relatively underdeveloped, meaning there are opportunities for new businesses to get in and build their customer base before competitors catch up.
Favorable government policies
The South African government is committed to promoting tourism and growing the economy, which are both good news for those considering starting a rental car business. There are many incentives and favorable policies that one can take advantage of, such as tax breaks and funding programs.
Step by step processes to start a car rental business in South
Starting a car rental business in South Africa can be a lucrative and rewarding venture. With the country's growing tourism sector and the increasing demand for rental cars for both locals and tourists alike, opening a car rental business in South Africa can become a profitable business opportunity. However, before starting this type of business, there are several essential factors that entrepreneurs must consider. Here, we will provide you with a comprehensive guide on how to start a car rental business in South Africa.
Step 1 : Develop a Business Plan
Developing a comprehensive business plan is the first step towards setting up any business venture. It enables you to define your business goals, identify your target market, and gives direction to your operations. Accordingly, your car rental business plan should include:
An overview of the business aim

Rental rates for various vehicle types

Target market and demography analysis

Projections for cash flow and expenses

Marketing and advertising strategies

An analysis of competitors
Step 2  : Acquire Financing
Starting a car rental business requires a substantial capital investment. As a result, it is essential to have adequate financing to secure the necessary assets, equipment, and personnel. There are several ways to go about securing financing:
Personal savings

Business loans from financial institutions

Angel investors

Venture capitalists
As a start-up, it is advisable to access funding from a mixture of sources to secure low-interest loans. To get financing, you need to prepare a comprehensive business plan highlighting your business aim, investment requirements, repayment plan, and other critical aspects.
Step 3  : Register your Business
To start a car rental company in South Africa, registration with the Companies and Intellectual Property Commission (CIPC) is necessary. The following documents are required for registration:
Copies of the business's Memorandum of Association

Copies of Articles of Association

Valid Identification Card (ID copies)

Physical and postal addresses.
Step 4  : Acquire a Valid Rental License
Obtaining a rental license is necessary to validate your car rental business. To obtain a rental license in South Africa, you need to apply to the South African Transport Department and comply with their requirements. Here are some essential steps to acquire a rental license:
Obtain an Operator Card.

Obtain a permit to operate your cars.

Have your drivers certified.

Get your cars inspected.

Register your rental cars.
Step 5  : Purchase and Insure Rental Cars
The selection of cars for your rental business is crucial to attracting prospective clients. It is essential to acquire vehicles that are reliable, fuel-efficient, and meet the requirements of your customers. Additionally, you need to have insurance for the cars rented out.
Step 6  : Prepare a Marketing Strategy
Setting up a car rental business is not enough; you need to put in strategies to generate sales. Marketing your car rental business provides an avenue to inform potential clients about your offers, car models, prices, and promotions.
Digital marketing is an effective way to increase your business's visibility. Use social media platforms like Facebook, Instagram, and LinkedIn to highlight your offers and discounts. Print flyers, brochures, and business cards to reach more people.
Ideas to make money from a car rental business in South Africa
1. Online booking
Set up an online booking system for customers to reserve their rentals online. This makes renting easier and more convenient for customers, which in turn will result in more business for you.
2. Fleet expansion
Increase the number of cars in your rental fleet. This will increase your overall earning potential.
3. Long-term rentals
Offer long-term rentals, such as monthly or yearly rentals, especially to corporate clients. Long-term rentals often offer higher profits than short-term rentals.
4. Airport pick-up and drop-off
Offer pick-up and drop-off services at airports. Many travelers are in need of rental cars as soon as they arrive in South Africa, and airport locations are often the most convenient.
5. Personalized service
Offer personalized service that goes above and beyond what other rental companies offer. This will make customers feel appreciated and will encourage them to return.
6. Cross-selling
Offer extras such as GPS navigation systems, child car seats, and other add-ons that customers may need during their trips. This can increase your profits significantly.
7. Social media marketing
Use social media platforms to promote your rental business. This allows you to reach a wider audience and attract more customers.
8. Special deals and packages
Offer promotional packages and special deals to customers. This can attract new customers and encourage repeat business.
9. Expand to remote areas
Extend your rental services to rural areas which are underserved by other rental companies. This can give you an edge over your competitors.
10. Partner with travel agencies
Partner with travel agencies to offer rental cars to their customers. Many tourists prefer to book their rental cars through their travel agencies, and this can increase your customer base as well.
Final Thought
Starting a car rental business in South Africa is an excellent choice with lots of business opportunities. However, you must execute strategic plans and marketing efforts to achieve success.
Remember to target the right audience, keep your cars in good condition, be reliable, and provide top-quality customer service to create repeat customers. With hard work and dedication, your car rental business can become a profitable and thriving venture.