Check Out the Best Cheap Clothing Stores Like Forever 21 
You're probably looking forward to shopping in low discount clothing stores like Forever 21. Stay tuned! We are going to provide you with more than enough stores that are affordable, fashionable and stylish than Forever 21.
In today's world, it's difficult to stay stylish and fresh. It's just that this is something you've always wanted to try. If you want to be the talk of your class, you'll need a wardrobe that matches your sense of style and your overall appearance.
Forever 21 is becoming one of the world's most popular internet shopping destinations. Forever 21 is among the top five fashion retailers in the United States. This is because of its wide selection of reasonably priced, one-of-a-kind fashions.
List of Stores Like Forever 21 But Cheaper
Uniqlo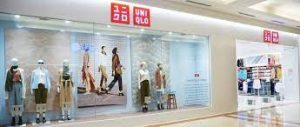 The minimalist lines of this Japanese company have made it a popular choice for many. It's a great place to find reasonably priced, high-quality clothing.
As an alternative to Forever 21, Uniqlo is an excellent choice. Elevated, low-cost apparel is what this Japanese clothing company focuses on selling. Uniqlo sells clothing for men, women, and children in a variety of Asian and European countries.
Zara
Zara, another well-known Spanish firm, is popular for its trendy styles. In terms of quality and value, it's a good option.
It was established by Amancio Ortega and Rosala Mera around 1975 as an international fashion company. More than 2,000 stores are located in 88 countries throughout the world for the Galician enterprise. It's no secret that Zara sells fashionable goods at reasonable costs. Amancio Ortega has become one of the world's wealthiest persons as a result of the company's rapid expansion.
ASOS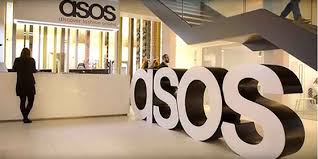 ASOS is known for its edgy and varied designs. It is a very popular online marketplace. Excellent clothing at a reasonable price can be found here just like Forever 21.
ASOS is a UK-based international fashion and cosmetics shop that sells clothing and accessories. In the year 2000, Nick Robertson and Quentin Griffiths established the fashion company. ASOS promotes over 850 brands of clothes, footwear, and cosmetic products in addition to their own. 
More than 22 million people use the company's services, and it supplies to more than 190 countries around the world
The ASOS label is mostly about keeping up with the newest fashion trends. For this reason, they collaborate with some of the most well-known high-street fashion labels and influencers such as celebrities and top-tier fashion bloggers. ASOS provides free international shipping on all orders, with regular delivery taking 3–5 days and express delivery taking 1–2 days.
ASOS is a recommended shop for fashionable, inexpensive clothing. On their website, you'll discover anything from apparel and footwear to cosmetics. ASOS is a fantastic site to shop if you're searching for a decent price because it frequently has discounts and off price.
JCPenney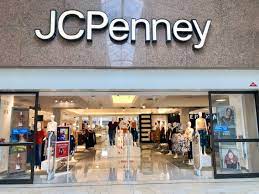 This American company is well-known for its up-to-date styles. It's a great place to find reasonably priced, high-quality clothing.
JCPenney stores offer a wide variety of fashionable clothing alternatives. A wide range of clothing is available, from business attire to casual wear. It's easy to save money by shopping at JCPenney because of their low prices on wardrobe necessities.
With regular price cuts, you'll always be able to get a good bargain on the clothing you want. JCPenney provides everything you need, from a new dress for a special event to a winter coat to keep you warm.
Wal-Mart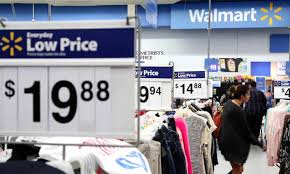 This American clothing retailer has been in business since 1902. Elevated clothing and an extensive product line distinguish this brand.
Fashionable and branded clothing, footwear, and home furnishings are all available at discount prices at Stein Mart. The idea behind the brand is to offer attractive items at a discount of up to 60% off the retail price.
Items for men, women, and children of all ages can be found at Stein Mart. If you're looking to save 20% to 60% on name-brand apparel, you'll find it here.
 Old Navy
Old Navy, another American apparel brand, is noted for its fashionable and modern designs. In terms of quality and value, it's a good option.
As a contemporary clothes retailer for both men and women, Old Navy has reasonable costs for all genders. Old Navy's clothing line consists primarily of denim-based goods, with a few exceptions. You've arrived to the perfect site if you're searching for discount apparel on old navy coupons.
On their webpage, you'll find the most recent information on sales and new products.
Topshop
Fashion retailer Topshop, based in London, is noted for its edgy designs. In terms of quality and value, it's a great choice.
High-end fashion discount retailer Topshop is owned by a big British corporation. 
With more than 500 locations around the world, Topshop is already a household name in the fashion industry. It's also on sale on the company's web store. Fashion attire that may be used by women for every event was pioneered by the brand.
Express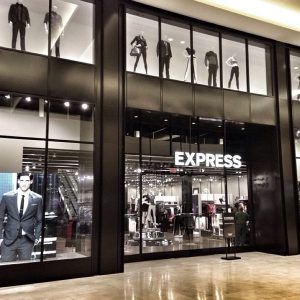 Menswear and accessories are the focus of this American company. For both men and women, Express is indeed a fashion label that specializes in clothing designs. Express carries a wide range of clothing, from dresses to suits, at reasonable prices. It's a good place to begin when looking for something different and fashionable.
Banana Republic
 Banana Republic is noted for its fashionable designs at moderate prices for both both gender's clothing
Both men and women can find a wide range of outfits at Banana Republic, ranging from formal to more relaxed. Khaki pants, trousers, suit jackets, jackets, blazers, shorts, and accessories like belts and scarves are amongst the most common attractions.
Wet Seal
Wet Seal, a popular American clothing company, is noted for its trendy and contemporary styles. In terms of quality and value, it's a good option.
Wet Seal is a fashion brand aimed at younger teens. With locations in the United States and Canada, the company is selling skirts, shirts, blouses, blazers, and jeans among other goods. At the same time, the clothing is meant to be fashionable and reasonably priced.
 Target
Target, an American clothing store, is noted for its current and stylish products. It's a great place to find reasonably priced, high-quality clothing.