Do you see gym business as a promising business but don't know how to get started? You are not alone. With this simple piece, you will be walked through the step by step process on how to start gym business in South Africa. Not only this, you will also learn the benefits attached to this and ideas to make money from gym business in South Africa.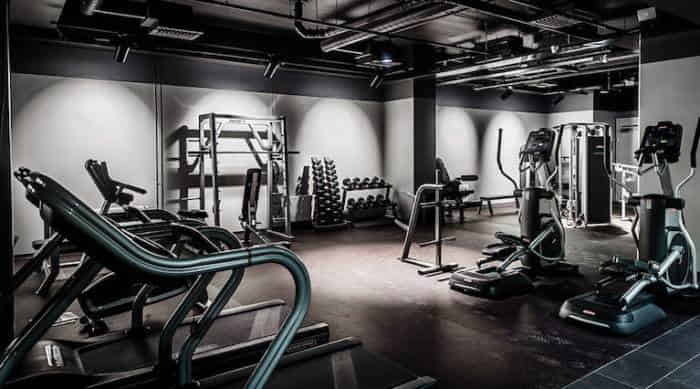 Gym Business in South Africa
Starting a gym business in South Africa can be both lucrative and rewarding. With the increasing focus on health and fitness, there is a growing demand for well-equipped and well-managed gym facilities in the country. However, like any business, running a successful gym requires careful planning, research, and execution. In this blog post, we will explore some practical tips on how to start and make money from a gym business in South Africa. 
We will cover everything from choosing the right location and equipment to marketing, staffing, and managing finances. Whether you are a fitness enthusiast looking to turn your passion into a profitable business or an entrepreneur seeking to invest in the booming health and wellness industry, this guide will provide you with valuable insights and strategies.
Why you should consider starting a Gym house business in South Africa
Growing fitness industry: South Africa's fitness industry is constantly growing, with more and more people becoming health-conscious and seeking ways to stay fit.
Increase in disposable income: The middle class in South Africa is growing, leading to increased disposable income, which means more people are willing to spend money on fitness and wellness.
Active lifestyle: South Africans are known for leading an active lifestyle, making it an ideal market for gym businesses.
Growing urbanization: South Africa is witnessing increased urbanization, leading to a rise in the number of gyms in the cities.
Low competition in some areas: There may be less competition in certain areas, allowing you to establish yourself as a successful gym business.
Personal training services: You can provide additional services such as personal training and nutritional advice, which can help differentiate your business from the competition.
Brand recognition and reputation: If you establish a successful gym in South Africa, your brand will gain recognition and reputation, leading to further growth and success.
How to start a Gym Business in South Africa
Starting a gym business in South Africa can be an exciting and challenging venture. As the fitness industry continues to grow, opening a gym can provide a lucrative opportunity for entrepreneurs who are passionate about health and wellness. However, like any other start-up, building a gym requires careful planning and execution. Here are some key steps to consider to start a gym business in South Africa.
Step 1: Develop a Business Plan
The first step is to create a business plan. A business plan is essential in determining the feasibility of your gym, defining your goals, identifying your target market, and outlining the strategies you will use to run and grow your business. It should also include financial projections, marketing plans, and management strategies.
Step 2: Identify Your Niche
The fitness industry is vast, and to stand out from the competition, you need to identify your niche. Do you want to focus on strength training, weight loss, bodybuilding, group fitness classes, or personal training? Determining your niche will help you narrow down the types of equipment, staff, and services you need to offer.
Step3: Choose a Location
Location is critical when starting a gym business. You need to find an area that is accessible to your target market and has enough space for your gym. Look for a location near residential areas, offices or schools, and facilities that attract fitness enthusiasts such as parks or sporting facilities.
Step 4: Get Accreditation and Insurance
As a gym owner, you should ensure that your gym meets safety standards and complies with regulations. Obtain the necessary certifications and accreditation, such as CPR and First Aid training, fitness qualifications, and other qualifications required by law. Also, get the necessary insurance coverage, including liability insurance, property insurance, and worker's compensation insurance.
Step 5: Equipment and Staffing
The equipment and staff you choose can make or break your gym business. Purchase high-quality gym equipment that can withstand heavy usage and accommodate your niche. Hire qualified, certified, and friendly staff that can provide excellent customer service, manage your gym equipment, and provide fitness coaching.
Step 6: Marketing and Sales
To attract and retain customers, you must develop effective marketing strategies that resonate with your target market. Use social media, email marketing, and other digital marketing techniques to promote your gym. Consider offering discounted membership rates, referral bonuses, and other incentives to attract new customers and retain existing ones.
Starting a gym business in South Africa requires careful planning, dedication, and hard work. By following these steps, you can build a successful gym that provides value to your customers while generating profits for your business.
Ideas To Make Money from Gym Business in South Africa
Membership fees: The most obvious way to make money from a gym business is through membership fees. Gyms can generate a steady stream of income through monthly, quarterly or annual fees paid by members.
Personal training: Personal training is an additional service that gyms can offer to their members for a fee. Personal training sessions can be sold as a package or on an hourly basis.
Group classes: Classes like yoga, Zumba, spin, Pilates, and dance can be offered at gyms to generate additional income. These classes can be sold as a package or on an hourly basis.
Retail sales: Gyms can sell fitness equipment, supplements, and workout gear to their members. This can generate additional income for the gym.
Corporate partnerships: Gyms can partner with corporations to offer gym memberships to employees at discounted rates. This can be a win-win situation for both parties.
Events: Gyms can hold events like fitness challenges, workout classes, or charity runs to generate additional income.
Personalized meal plans: Gyms can offer personalized meal plans to their members for a fee. These plans can be tailored based on the members' fitness goals and dietary requirements.
Sponsorship: Gyms can seek sponsorship from fitness-related brands to generate additional income. This can be in the form of advertising or product placement in the gym.
Online coaching: Gyms can offer online coaching to their members who are unable to attend gym sessions. This can be an additional source of income for the gym.
Renting space: Gyms can rent out their space to other fitness-related businesses like physiotherapy clinics, nutritionists, or massage therapists. This can generate additional income for the gym.
Conclusion
In conclusion, starting a gym business in South Africa can be a lucrative and rewarding venture if approached with careful planning, a solid business strategy, and a commitment to excellence in customer service.
By following the steps outlined in this guide, you can lay the groundwork for a successful gym business and attract a loyal clientele.
Whether you're considering opening a large commercial gym or a smaller boutique fitness center, the key to success is staying competitive and adapting to the ever-evolving fitness landscape. With hard work, dedication, and a passion for health and wellness, you can turn your gym business dreams into a reality in South Africa.