Making money from blogging in South Africa remains one of the easiest methods that I love sharing most times. So if you're the kind looking forward to earning a huge amount of money from your blog, here are some perfect ways to make enough money from blogging here in South Africa. But before that, it is very important for you to know certain things that will give you a background knowledge of the real concept of blogging.
What is Blogging?
Blogging simply refers to an act of creating quality contents on certain topic(s) and publishing them on a website with a view to providing solutions to the queries of one's audience. In other words, blogging is an online process characterized by giving regular updates to a specific audience using a website as a medium. There is a difference between blogging, blogger and blog. Blogging is the act of creating articles for online users, a blogger is the person behind blogging or the person writing articles, while blog is the medium or website that the blogger is using to reach out to his audience or the online space where he posts all his articles.
Without further ado, the main purpose of this article is to share with you the different methods to make enough money from blogging in this country.
How to Make Money from Blogging in South Africa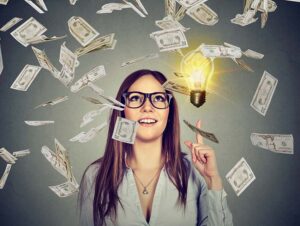 1. Ads
Advertisement through the blog is the first and most popular way to make money from blogging in South Africa. Sometimes you may notice when you visit some blogs you'd notice there are somethings displaying on the blog which are neither pictures or part of the blog post. They are called Ads that generate passive income for the owner of the blog. Ads can be divided into major two types namely; automatic ads and manual ads.
This is one of the forms of making money from blogging in South Africa. As the name implies, the advertisement in this sense is created manually by the publisher himself. If you're running a well known blog, you will be contacted by different organizations in order to promote their products through your blog. In return, you would charge them to pay you some amount of money based on the quality and audience you do have.
Manual Advertisement is usually based on contract and agreement. For instance, both parties (publisher and client) would agree on the amount to be paid for this service and time the ads would last on the blog.
These are ads that are automatically created on a blog by Google ads services or other ads partners on a blog. In this type of ads, the blogger has a little control over the types of ads to be displayed on his blog. However, he can control where and where not to place ads on his blog. The kind of niche that one writes on will determine the types of Ads to display on such blogs. It is important to know that the niche will also determine the quality of the ads to be displayed as well as the monetary aspects. Practically, a Finance blogging niche earns more than PSP games blogging niche and vis-a-vis.
Popular Ads and How to Earn Money from them
Google ads company partners with different companies that wish to promote their products online. They serve as the intermediary between the blogger and advertiser. Google adverts are done with passive effort of blogger and that's why they are said to be automatic. However, google ads is not easy to be approved on a blog unlike other Ads services. Approving one's blog for google ads requires publishing unique and quality contents that solve the problems of audience. On the other hand, one has to follow strictly the policies and regulations of Google ads service. Some of the popular ones will be explained below and how much you can earn from each.
Google Adsense
Here is the most popular method of earning from blogging in South Africa. In fact, a newly created blog can only survive through Google Adsense because it is the easiest one to get approved and a lesser one with little requirements. Getting approved for Google Adsense in South Africa is very easy if you follow the right procedures and keep up their regulations.
All you need to do is to structure your blog (either on Blogger or WordPress) to be users' friendly and arrange all the necessary things (such as the blog menu, contact us, privacy etc.) in order. After this, you can proceed to publishing the contents. Note that your contents must not in any way violate the policies of Google. Also, if you want to get approved fast, try all your best to publish quality and unique contents that offer value to your audience in order to avoid being served 'low value content' at the end. Based on experience, you can target 20 quality contents with a minimum of 1,200 words each before you apply. With this, I'm optimistic you'll be approved.
As explained earlier, your niche and audience will determine your earning on Adsense. Hence, some big blogs are earning more that $800 per day while some growing blogs are earning $0.04 per day. Kindly make research on "the niche that pays most on Adsense".
Ezoic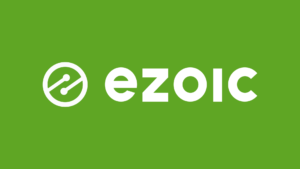 Here is Google Publishing Partner situated in California. Ezoic employs AI to improve the performance of websites for its publisher.
Using artificial intelligence (Ad Tester), Ezoic can automatically increase a website's ads income with minimal effort on the site's part. Also, Ezoic's AI, you can try out many variations of page designs, ad sizes, ad densities, and placements.
With Ezoic's AI, any publisher can simply integrate their current ad networks (like Google Adsense) and immediately begin competing with other service providers. This guarantees the maximum return on investment for the stock.
Formerly, for you to get approved on Ezoic, you must constantly have nothing less than 10,000 page views per month. But now, the policy has changed because even a new site with good contents and enough pages of contents can simply apply and get approved on Ezoic. The same policy that guids Google Adsense also guilds Ezoic. So, if you're already using Adsense and you have enough pages views with good contents you will surely be approved with no stress.
Lastly, the fact is that the rate of income realized by publishers on Ezoic is more than Adsense.
Mediavine
Mediavine is an end-to-end advertising management platform with the goal of helping content producers establish successful careers in their chosen fields. Simply said, Mediavine handles advertisements on a website so its owner may concentrate on writing.
After you've been accepted into Mediavine, all you need to do to start displaying advertising is to put their script on your site and allow their technical support staff handle everything else.
In order to ensure that only quality blogs are accepted into the Mediavine ad service, they have established various criteria. For example, There are new conditions for publishers to meet in order to join Mediavine recently. Mediavine has just increased its application requirement to 50,000 monthly sessions from the previous 20,000.
Basically, Mediavine pays more than any other Ads services from those mentioned here.
2. Affiliate Marketing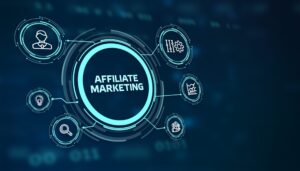 Here is another way of making big money from blogging in South Africa. The main aim of some bloggers or publishers is to be using their blogs to run affiliate marketing programs.
It is a process in which a publisher tends to promote and sell the products of other companies through his blog. The process is not for free because the publisher will always have a particular percentage on any product sold through his blog.
If you're looking forward to earning from affiliate marketing through your blog, the first thing is to grow the audience of your blog to some high level. In doing this, you should be publishing contents that are related to the products you wish to be promoting through your blog. For instance, if you want to be earning some percentage in selling Sport Equipment, then your blog contents should be centered around this topic. It may be in making reviews of those equipment or making your blog a point of sales of those equipment with price.
Let's for instance you want to sell a hockey stick through your blog. All you have to do is to review that Hockey Stick, explain how good it is and the value attached to it. After this, then you place your affiliate link underneath or within the post for whoever is interested to buy through your link.
Your sales on affiliate marketing depends on how ranked your blog is and the quality of the products you're promoting. You can find more info on YouTube on how to run affiliate programs with your blog.
3.  Link Insertion
One of the factors considered by Google for ranking is quality link building. Link building is the process by which a blog or website has its link in another blog. Hence the higher the quality of the links a blog has, the higher its tendency to rank high on search queries.
Currently, most blog publishers are looking forward to building quality links for their blogs. They tend to reach out to other blogs with high values in order to get link(s) to their sites.
When your blog ranks to some level, different brands and publishers will always wish to get links from your blog in order to improve theirs. Depending on the quality of your blog and client, some quality blogs are charging 300 dollars per link. Now imagine having 10 times of this offer in a month in South Africa. That's a big win.
4. Guest Post
Guest post is another way to earn money from blogging in South Africa today. As the name implies, this is a kind of post submitted to you by another publisher to be posted on your blog. In a nutshell, a guest post is not written by the original owner of the blog, rather, it is submitted by a guest.
This may be done for two reasons; the first one is to promote the writer of such a post while the second is to get link (s) back to the site of the guest writer. In either way, guest posts are not published for free. It always requires a certain amount of money which is determined by the quality of your blog.
When a blog ranks to some certain level, one will start receiving emails from different organizations in different countries in request for guest posts. With this, you may set a particular amount to be charged per guest post on your blog.
5. Sponsored Posts
Sponsored posts is the primary source of income for most bloggers in South Africa. How does this work? Sponsored posts have to do with a process whereby a particular person reaches out to a blogger in order to post his own personal opinion on his blog.
This is usually tagged a sponsored post because there is always money involved. Depending on the quality of your blog, some do charge $200 per sponsored post. Now imagine having 10 offers per month. That's enough when converted to ZAR. Note that this kind of post usually comes with agreement and terms and conditions.
6. Promotion
These are different online platforms that reward you for referring a customer to their platform. You can use your blog in making promotions from some of these platforms.
All you just need to do is to place the link in the corner of your blog which will be visible by all users you have. So, whenever that signs up using your link will amount to your own reward from that online platform.
Conclusion
From the piece above, it is noted that there are different ways to make money from blogging in South Africa. However, those methods mentioned here are not the only ways to earn money from it, there are many other ones which you may get from other blogs.
One thing I'd like you to have at the back of your mind is that making money from a blog is not always easy especially before you grow your blog to a ranking level. It may be tiring but you don't have to give, you have to keep your head straight and put more effort into running a successful blog. I see us winning together. Kindly drop a comment below if you are facing any challenges in making money from blogging in South Africa. Thanks for reading his post.