Earn Money in US Dollars in South Africa
Are you a resident of South Africa looking for ways to make money in dollars? If so, then you should consider reading this article till the end. Nowadays, the majority of people are searching for all means to work online in order to be paid in dollars and convert it to ZAR.
This owes to the value attached to USD in the international market. For this reason, if you've not thought about earning in USD online, then it's time for you to give it a chance and see the advantages attached to it.
For the purpose of this piece, I'll be sharing with you some proven ways to earn money online in dollars here in South Africa and other African countries. Before we dive into this, it is important for you to know some of the reasons why you should consider earning money in dollars and other importance attached to it.
Reasons Why You Should Make Money in dollars in South Africa
As I've already established, earning in U.S. dollars as a South African is a great way to protect yourself from the effects of inflation. Here's a plan to help you turn scarcity into abundance. You should put yourself in a position to earn in dollars for several reasons which are further discussed below.
Stability
The US dollar is a stable currency that rarely loses purchasing power. It will always be worth more than the South African Rand, regardless of how volatile the market gets. Because of the country's shaky economy, the ZAR is a currency that is constantly falling in value.
If you're paid in dollars, you can be assured that your money will grow in value over time. If you opt to hold on to the money you make in dollars, the value of that money in ZAR will increase with time. Another reason why you should set yourself up to make money in dollars rather than the unstable ZAR is that the value of the Dollar has been relatively stable throughout time.
Market Value
The value of one US dollar compared to one South African Rand is quite high. At the moment that this article is published, $1 is equivalent to R18.41. The South African Reserve Bank (SARB) officially sets this rate because there are other rates that are more than that at the black market.
Let's assume that you provide a service to a client in the United States and get paid $1,000. At SARB rate, that amounts to R18,477.50. Just a small fraction of the population makes as much as you did after changing the Dollars to ZAR.
Truly you would still experience the effects of South Africa's high inflation rate when you spend this money here, but you are still in a better position than if you were earning and spending in ZAR.
Savings Appreciate
The US dollar is a safe and secure currency, making it a great choice for long-term financial planning and investment. The value of your savings is less likely to decrease when you keep them in U.S. dollars. To the contrary, its value will rise.
Your hard earned money will lose purchasing power as time passes. A little change in market conditions can have a large impact on the South Africa Rand. And the way the country is headed right now, its value is probably going to keep falling. To make the most of one's money, a Nigerian should focus on accumulating US Dollars rather than ZAR.
A way to quick wealth
If you're a Nigerian, getting paid in dollars will speed up the process of amassing riches. You will be able to get to your monetary goals much more quickly. The great purchasing power of the US dollar means that it may be used to accomplish financial goals more rapidly when earned in dollars. Your Naira balance will grow with each new exchange of Dollar profits.
The high rate of inflation reflects the current severe economic conditions in Nigeria. Because of this, a lot of people in Nigeria are having trouble making ends meet. Individuals and families are struggling to make ends meet, and they have few options for getting out of this terrible predicament.
But, by having their incomes denominated in US dollars, these households and people will be protected against inflation.
How to Make Money in US Dollars in South Africa
In our country now, it is very rare for you to see people that would pay in US Dollars for any physical job you do. Rather, earning money in dollars is mostly possible online when you offer a digital skill or you have an online business that pays in dollars. The following are the way you can make money in dollars in South Africa.
1. Blogging
This is considered as one of the best ways to earn money in USD in South Africa. Blogging has to do with the process of writing high-quality articles on a niche and posting it them on a website in order to meet the demand of one's audience. Blogging, in other terms, is a method of communicating with an online community through the publication of regular updates to a website.
How to make money in dollars through Blogging
Ads
This is otherwise known as advertisement. Sometimes when you find yourself in some blogs, you would notice some adverts displaying there. That's what's referred to as ads. If you own a blog, it is easy for you to make money in dollars from it through Ads. All you need to do is to apply for Google Adsense or other Ads services to display ads on your blog automatically.
Google Adsense pays you in dollars into your account which can be directly converted to ZAR when you withdraw to your local bank. The amount of USD you make from Adsense or other Ads services depends on the quality of your blog and the quantity of your audience. You could imagine earning $1000 every month, that's 18,477.50 South African Rand.
Guest Post
Here is another way to earn USD through blogging. When your blog ranks to a level, you'll start receiving mails from other website owners to publish their contents on your blog. Since they are different people around the world, they pay in Dollars for posting their articles on your blog. By then, you should have online banking such as PayPal that you can use to receive US Dollars. Depending on the quality of your blog, some people charge $200 per guest post. Imagine having 10 of the offer per month, that's $2000 which equates 36,945.90 South African Rand
Link Insert
You can also earn dollars through this method but your blog should be strong enough if you want to see this kind of offer. Link insertion is done when another blog wishes to link to your blog because of the high value of your blog.
If you get this kind of offer, then you charge them to pay in dollars to any of your international bank accounts.
Affiliate Marketing
You can also make use of your blog to run affiliate programs. This is done when you promote and sell the goods of your companies like Amazon through your blog. In most international affiliate programs, they pay their marketers in Dollars. With this, you can use your blog as a tool to promote affiliate products.
2. YouTube Channel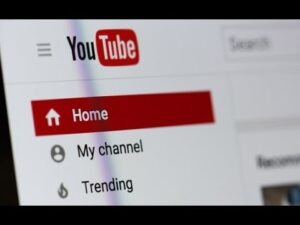 Nowadays, many people have turned YouTube to their favorite teacher and entertainer. The majority spend their pastime on YouTube learning new things through tutorials and the likes.
Do you know you can also make money in dollars from YouTube? All you need to do is create a YouTube channel, look for what people used to search for, create tutorial videos on those things and start posting on YouTube.
How to Make Money in dollars through YouTube
Adverts
This is the primary source of making money on YouTube and one of the passive income strategies. When you click on a video sometimes you'll notice a short video clip which is unrelated to what you click to watch. That's exactly what's called advert and it's not a free service.
If you can get your channel approved for YouTube advert, then you can start making money in dollars in South Africa. Getting YouTube ads approval takes a great job. Before you can get approved, you should have had certain subscribers to your channel. Note that this kind of advert is done and automatically served by Google with little effort from the publisher. Just thinking about earning $1500, that's 27,685.58 South African Rand
Affiliate Marketing
Your YouTube channel can also be useful in promoting affiliate products. All you need to do is to advertise a particular product in your video and place your affiliate link underneath the description of the video.
If anyone clicks the link and makes a purchase through your link, then you already have a certain percentage to earn from the purchase.
Sponsored Video
You can also earn in USD on YouTube when people reach out to you to post a video on your channel. In return, you charge them a certain amount in dollars you think is worth it.
Channel Membership
Some members of your channel may require special services based on certain videos you upload. It can be in the form of personal tutorials or services. In return, you charge them a certain amount in dollars.
3. Online Survey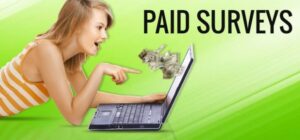 This is another way to make money in USD. There are different research marketing platforms who seek to collect data from different people regarding the usage of some products. Basically, they partner with different companies in order to get feedback from their customers.
How does this work? The survey is done in the form of a questionnaire and you're required to give your own opinion on the questions being asked on such products. At the end of each survey, you'll be rewarded some certain amount which is usually paid in dollars. Some surveys apps and sites are:
SurveyMonkey

Swagbucks

Survey Junkie

Qualtrics

Google Forms

Google Opinion Rewards

SurveyGizmo

Toluna

Qualaroo, Inc.

Survey Anyplace

Jotform

Zoho Corporation

iPoll

MOBROG Survey App

Poll Pay
How to make money in dollars through online surveys
Survey Questions
Here is the primary source of earning on surveys. However, making dollars from online surveys will be very simple especially when you are using the right app. Whenever you sign up on any survey site, you'll be given questions to answer based on your own experience on the products or firms asked about.
After the completion of each survey, you will immediately be credited in your account. Note that most online surveys pay their respondents in dollars and you then transfer it to your PayPal account.
Referral Bonus
Another way to earn from surveys is through referral bonus. This is when you refer someone else to the platform through your personal link. The amount of dollars you gain in referring someone is small when compared with answering questions.
Login Bonus
Some of the apps and sites available for surveys offer you a little amount of daily login and this also adds to your main account every day.
4. Freelance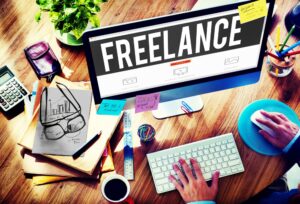 You might have been hearing of freelance all these days but don't know how it works. I want to tell you that the majority of people are already earning thousands of dollars through freelance work every day. You simply join these sets of people and start your journey to greatness.
Freelance is a way of offering digital skills online and getting paid for your service in dollars. If you have a particular that sells online, you can simply use that opportunity to go into this online job and start making money too. On freelancing, you can simply secure a full time job which will continue paying you in dollars.
How to make money in dollars through Freelance
Content Writing
Here is one of the best ways you can earn from freelance. Your job is to offer a writing service and get paid in dollars for your job. Some people make up to $1200 from writing articles every week.
Graphics Design
Graphics design is another digital skill that fetches you enough dollars on freelancing. Your job is to design for your clients and get paid after completing the service.
Web Developing
If you're good at this tech skill, then you can try signing up on any freelancing platforms and get started. You can make as low as $300 per job in developing a website.
Translation
If you understand different languages and you can translate those languages to other ones, then, there is a space for you to earn big from freelancing. Your job is to translate a particular language to another or even if you don't have any skill of this, you can simply make use of Google translator.
There are many ways to make money in dollars through freelance. All these are just to mention the most popular ones.
5. Affiliate Marketing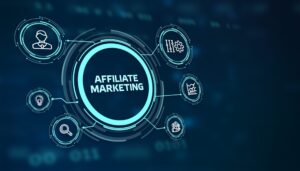 Here is another popular way to make USD on a daily basis. There are many international companies that offer affiliate programs where you can earn mostly in dollars. Those companies include;
GiddyUp

DFO Global

Amazon Associates

Widitrade

ClickBank

eBay Partner Network

Atera Nexus Program

M4trix Network.
You can simply sign up as an affiliate marketer in any of those organizations and start making money from there. Your job is to promote and sell their products through your own media platforms such as WhatsApp, Blog, Instagram and so on. In return, you gain a certain percentage for selling a product. Note that all the international companies that offer affiliate programs pay their marketers in dollars and you also stand a chance to earn from it too.
How to Make Money in Dollars through Affiliate Marketing
Referral Link
This is the best method that is known to everyone. When you sign up as an affiliate marketer in any company, you'll be assigned a link that is personal to you. This link is called your referral link and if anyone purchases a product through the link, you will earn a certain percentage from that. You can assume making $1000 profit every month, that's 18,477.50 South African Rand.
Conclusion
From the content above, I believe you've come to realize that there are many ways to make money in dollars in South Africa. You can avail yourself of any of the methods explained above.
It is very important to note that making money online is not always as easy as explained but trust me people are earning massively online and you can do too. In order to make it online, you need patience, dedication and determination. Kindly drop a comment below if you need any assistance on how to go about those points explained above. I see us winning together. Thanks.