Do you want to know how to make money from Amazon in South Africa? Kindly stay tuned and read through this blog post as we share you different ways to earn cool cash from Amazon platform.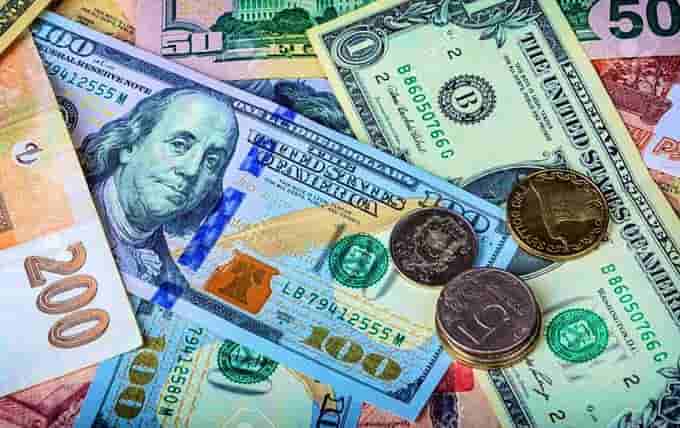 In today's digital age, there are several ways to make money online, and one of the most popular avenues is through e-commerce giant Amazon. While Amazon is not officially available in South Africa, there are still ways that South Africans can leverage the platform to make money.
With a bit of creativity and resourcefulness, anyone can tap into the vast global market of Amazon and turn it into a lucrative source of income – whether as a seller, an affiliate, or a self-published author.
In this blog post, we will dive into the various options and strategies for making money on Amazon in South Africa, and provide tips and insights on how to succeed in this dynamic and exciting marketplace.
What does it mean to make money on Amazon?
Making money from Amazon means earning income by leveraging the various ways Amazon offers to earn revenue. Amazon provides multiple earning opportunities to its users, such as selling products on Amazon, affiliate marketing, selling e-books, print-on-demand publishing, providing services via Amazon's platform, and offering sponsored ads or promotions on the website.
Making money from Amazon requires a strategic approach, research, and planning to identify which of these options best aligns with your skillset, expertise, and goals.
1. Sell your products on Amazon
Selling products on Amazon means that you have the opportunity to make money through e-commerce. You can list your products on Amazon's website, and Amazon advertises your products to potential customers. Customers can then purchase your products, and Amazon handles the payment processing and shipping logistics.
As a seller, you earn money from the sale of your products, minus any fees that Amazon charges for their services. The amount of money you earn will depend on various factors, such as the demand for your product, competition, and pricing strategies.
To make it simple, you can sell your products on Amazon by creating an Amazon seller account. You can list your products on the platform and make money by selling them.
2. Affiliate Marketing
This is one of the best strategies most South Africans are earning money from Amazon on a daily basis. How does this make you rich?
When you join the Amazon affiliate marketing program, you become an affiliate who promotes Amazon products to potential customers. You earn a commission whenever someone makes a purchase through your unique affiliate link.
The commission rates vary depending on the product categories, but they usually range from 1% to 10%. This means that you can earn anywhere from a few cents to hundreds of dollars per sale, depending on the product's price and your commission rate.
By joining the Amazon affiliate program and promoting their products, you can earn a passive income stream without any inventory or shipping costs. It is an excellent opportunity for bloggers, influencers, and website owners to monetize their online presence and earn money for referring customers to Amazon.
You can join Amazon's affiliate program where you can promote Amazon's products through your website or social media platforms. When someone buys an item through your referral link, you get a commission for that sale.
3. Kindle Direct Publishing
This is the best option for you to make money on Amazon especially if you're a writer. Kindle Direct Publishing on Amazon refers to the process of publishing and selling digital books on the Amazon Kindle store platform, and earning royalties from the sales of those books.
Basically, an author creates their e-book and uploads it to the Kindle Direct Publishing platform, where Amazon will make it available for purchase. When people buy the book, the author earns a percentage of the revenue earned from each sale. This can be a source of passive income as the book can continue to sell over time.
Invariably, if you're a writer, you can consider publishing your book on Amazon's Kindle Direct Publishing platform. You can earn royalties for every book sold.
Amazon Mechanical Turk
Here is another method that pays you better than any other platform. Amazon Mechanical Turk means performing small tasks or completing surveys, for which you get paid a small amount of money. These tasks can range from simple data entry to image labeling and transcription, and are usually part of larger projects or research studies. The amount of money you can earn depends on how many tasks you complete and how much they pay, but generally it is a supplemental income rather than a full-time job.
Amazon Mechanical Turk is an online platform where you can do small tasks and earn money. Tasks may include data entry, research, and surveys.
4. Amazon Flex
Amazon Flex is a program run by Amazon that allows individuals to become independent contractors and deliver packages for Amazon. As a driver for Amazon Flex, you will be able to set your own schedule and work when it is convenient for you. You will need to use your own vehicle, smartphone, and have a valid driver's license.
To make money with Amazon Flex, you will receive delivery assignments through the Amazon Flex app. You will need to pick up packages from an Amazon fulfillment center and deliver them to customers' homes or businesses. The app will provide instructions on where to pick up packages, where to deliver them, and any special instructions to follow.
The amount of money you can make with Amazon Flex depends on a variety of factors, such as the number of delivery assignments you complete, the distance you travel, and the size of the packages you deliver. According to Amazon, drivers can earn between $18 and $25 per hour. However, the actual pay rate may vary by location.
To get started with Amazon Flex, you will need to sign up online and go through a background check. Once approved, you will be able to start accepting delivery assignments and earning money right away.
Conclusion
From the article above, it is inferred that there are various ways to make money on Amazon in South Africa. These include selling products through Amazon FBA, dropshipping, affiliate marketing, and selling digital products on Kindle.
It is important to research and understand the different options to find the best fit for your skills and interests. Creating a strong brand, optimizing listings, and providing excellent customer service are necessary steps to succeed in the Amazon marketplace. 
It is also important to comply with Amazon's policies and regulations to avoid any potential issues. With proper planning and execution, it is possible to make a steady income stream through selling on Amazon in South Africa.
If you find this content helpful, kindly drop a comment below. Thanks.