Best Ways to Make Money Online as a Student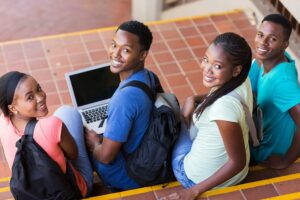 Are you a Nigerian University, Polytechnic or College student seeking to earn money legitimately online? Kindly read through this article as I walk you through the processes and how to make money as a student in Nigeria.
Practically, I've experienced the life of a student in Nigeria. I can relate how difficult it may be for you to live in this current situation of the country. Most students are financially crippled especially those that weren't born with a silver spoon. They go to extreme ends in searching for how to earn extra cash to live up to the standard of other colleagues.
Making money while still attending school is a fantastic approach to better one's circumstances. In today's day and age, it is much less difficult for a student in Nigeria, regardless of their gender, to find ways to earn money.
For this purpose of this article, I'll be sharing with you some easiest ways to earn money legitimately as a student in Nigeria. The processes shared in this post can be used to earn money regardless of whether you're a University, Polytechnic, or College student.
This is an article that you really have to read if you are a student , male or female seeking for methods to make money as a student. Believe me, students of today have a range of opportunities to go out into the world and make money on their own. When looking for a straightforward job online, you have access to a large range of opportunities to choose from.
If you have never used your smartphone phone for anything beyond fun, like playing games, snapping or chatting with friends online, now is the time to start making productive use of it. Even if your only asset is a phone and access to the internet, you now have the opportunity to generate some additional income.
When this occurs, the question that arises is, "How can students make money online in Nigeria?" Kindly try out any of the explained online jobs and take full opportunities
Apps and Websites Testing
Being a Nigerian student, one of the stress free ways to make money is through testing apps and websites online. With this, you can simply stay in the comfort of your hostel earning yourself cool cash. So far you can read and have your smartphone with you, you are good to go!
How does this work? There are different websites and app developers online. They need people to help them test their apps, do reviews of the apps and make good comments on those apps. This process is not done for free. In return, they pay you for testing and reviewing their apps as low as $2 per testing. Imagine testing at least 10 apps per day, you already earn yourself $20 which currently equate #14000 of Nigerian currency. Amazing!
However, there is a point to note here. Most of the online platforms here in Nigeria are not genuine as the majority that reward you for this are based in Europe. Meanwhile, most of these online platforms restrict African countries and Nigeria is not exempted. For this reason, you will need VPN to access most of this platform. You can start making money by testing apps through the platforms listed below.
Survey for Money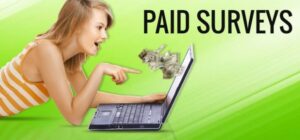 Another easiest way to make money in dollars is through Surveys and reviews of products online. The process is not stressful and requires less time to carry out. The tools you need here are your smartphone, internet connection and working VPN.
How does the survey work? There are some different companies with specific products online. They always look for those that have used their products who will make reviews of their products or services. You will be required to answer some questions based on your view on those products and services. For instance, a Restaurant may set out questionnaires based on how far they've been able to satisfy their customers. You as a customer or such customer is expected to answer those questions based on views. Very simple! Just choose the right options provided below each question and earn your dollar after each survey.
Basically, you can carry out as many surveys as possible in a day. You can earn yourself at least $1.5 per survey depending on how quality the survey is. Carrying out 15 surveys per day will earn $22.5 and approximately #15,000 Nigerian currency.
Note that most of the Nigerian surveys are not real as you may find it difficult to withdraw your funds. However, you can withdraw as low as $5 in most of the surveys in Europe but the fact is most of them restrict African countries. So, you'll need a working VPN to start which may require a little subscription. The following are major survey apps you can download and start earning your money.
There are many other surveys but I hope you'll be fine with these. I'm willing to help on this. If you would like to go into a survey, kindly drop a comment in the comment section to show your interest. Then I'll show you how to get started. Trust me, most students hide under surveys to live life and you can do that too.
Freelance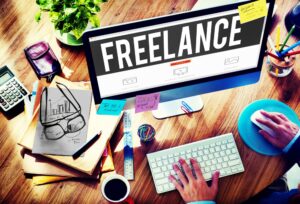 Many students have heard of freelance before but they don't know how it works and how to go about it. No doubt, some students are making millions through freelance. For those of you who are still in school, another way to make some extra cash on the side is to try your hand at freelancing online.
How does freelance work? Freelance is basically an online platform where you showcase your special skills to be hired by those that need your skill. You can register yourself as a content writer, graphics designer, web developer, translator and so on. Find a career that suits your talents and experience so that you can give it your all and be hired by those that need your skill. Freelancers are independent workers who don't have to follow company's policy. Instead, you will be given instructions based on the individual projects that are carried out.
Now, the internet provides access to a variety of different channels for freelance work. Therefore, it is possible to earn money using the internet.
Translation
As a student in Nigeria, translation is the best job and most lucrative method to generate money for someone who is proficient in reading and writing in many languages. Most times, you may not have to understand many languages before you can go into this. All you need is your smartphone and google translation or other translation apps.
There are several opportunities for financial gain in this field of work. Full-time employment with a business often results in a substantial salary. Freelancers can also be compensated per article or by the amount of words published.
In this manner, you may earn a solid income working as little as one or two hours per day, or even once or twice per week. You may advance your career and expand your professional network by contributing to numerous magazines. The following are different online platforms where you can get a translation job. Kindly search for any of them on Google to have access to them
TranslatorsCafe

TranslationDirectory

Gengo

OneHourTranslation.com

Unbabel

TextMaster

ProZ
Dropshipping Job Online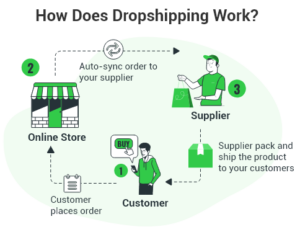 Another method Nigerian students can generate money online is via online commerce. Apart from those explained earlier, if you're an entrepreneur in nature, you can simply go into online selling of products and goods from other companies.
Obviously, the growing popularity of online merchants among Nigerian customers offers you a fantastic opportunity to begin a new business with little savings you have. Selling online prone you to a very less risk because a substantial initial investment is not required. As a result, nowadays, less capital is required to enter the business of resale or dropshipping. By becoming a reseller or dropshipper, you may simply focus on marketing. The consumer orders are subsequently transmitted to the distributor for processing, packaging, and delivery.
This is one of the easiest methods to create an online store and is available to nearly everyone i.e university, polytechnic and college students.
Customers are more likely to return to your online store if you source from a reputable vendor that offers a wide selection of high-quality items. The following are the best dropshipping company you can access online from Nigeria. You can search for any of them on Google to have access to them.
AliExpress

CJ Dropshipping

AliBaba

1688

Chinabrands

Jumia

Konga

AliDropship
Online Tutoring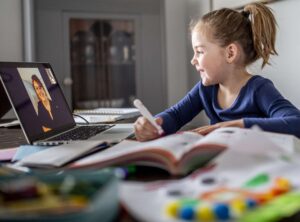 Since the COVID-19 epidemic, students have increased their online study time. Therefore, there is a significant demand for an instructional platform for teaching professionals. Anyone, regardless of whether they have graduated or are still in school, can sign up to be a tutor using an online platform.
So, are you an intelligent student and wishing to sell your skills to the world? This is the perfect job for you if you can teach students of any level and in any topic. There is already a great need for online tutors in any area or language. If you have a strong interest in both teaching, there are different platforms online where you can sign up as a tutor and start rendering your service to people at your leisure time. In this modern era, the fields of online education and reading have advanced significantly.
You may expect to earn a solid pay in this sector. You will not be required to leave the house frequently, rather, you may accomplish the activity at your convenience. If you are a student seeking additional income, you may also explore online freelancing. Some of the online tutoring platforms are listed below. Kindly search for any of them to have access to them.
Chegg

Club Z

eTutorWorld

Khan Academy

Preply

Revolution Prep
Content Writing Job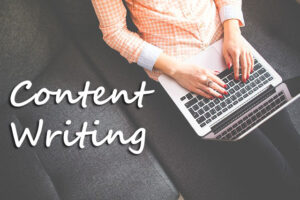 Obviously, content writing job is one of easy job to obtain. In current technological age, everyone lives their lives online. There are several similar websites where you may earn a decent wage by editing or producing material for two to four hours. You must be proficient in any language, i.e., whichever language you will work in, you must have a firm grasp of that language.
Many bloggers pay their editors a substantial sum for this service. If you do not know how to write content, you can access free online video courses on YouTube and other websites. The emergence of social media has spawned a new occupation, that of content producer or influencer. They are persons who have a significant number of followers and influence on the internet.
You may utilize this chance to help yourself earn money online as a Nigerian student. Because everyone can create material or exert influence. Therefore, there is nothing wrong with attempting it. However, you must develop engaging content to gain traction on social media.
How to start a Content Writing job as a Nigerian student?
Starting a writing job online is one of the easiest ways to get online. Try to find out major platforms where content writing jobs are offered such as Upwork, Fiverr and the likes and sign up as a blog or academic writer. The service you wish to offer should also be narrowly focused. Select that which interests you. For example, beauty, fashion, culinary, and travel-related stuff. After setting up your profile, then you can start applying for content writing jobs. Thus, you will be able to attract an audience whose interests align with your chosen niche.
Conclusion
The bitter truth is, making money online as a student in Nigeria is not something that come with ease. Sincerely, it needs determination, dedication and commitment. You may try one out of all the options discussed above and it doesn't work for you, then another one. The fact is, if you are able to discover what works for you at this stage, it may be the opportunity you will ever have to live a life beyond poverty. Don't give up until you join the gang to those making money online.