Best Ways to Earn R1000 Everyday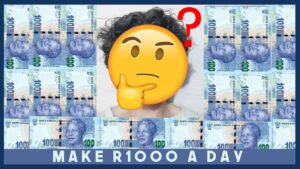 Are you looking forward to knowing how to make R1000 a day in South Africa? If yes, kindly stay tuned and read through this piece as share with you some proven ways you can apply to make much money than that in South Africa.
First, the majority of people are hustling everyday to make life worthwhile and to rise beyond the level of poverty. Knowing ways to earn thousands everyday will surely make one to be financially independent and cater for one's needs.
Practically, making this sum of money daily in this country is quite rare and difficult for a mere job. However, there are so many ways out there you can use to make R1,000 and approximately R30000 in a month.
In the first instance, you should first of all clear the notion of working for someone to make this kind of amount on a daily basis. Rather, you think about setting up your business whether online or physical that will be fetching you this cool cash all day.
Earn more than 1000 South African Rand daily with the following
Laundry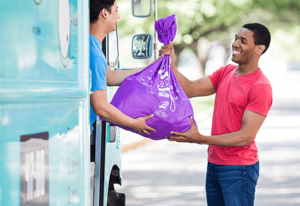 I know you'll be wondering how this mere job is included on our list. Gone were those days when people saw laundry as a dirty job in South Africa. Nowadays, this service is one of the lucrative businesses people are venturing into because you can make as high as R1000 on a daily basis. Apart from being a business that requires a little set-up cash, it is another job that pays better than many salary jobs.
How do you make money from Laundry? When you look around, you'll observe that there are some people who are of high class in South Africa. They find washing of their clothes difficult most times and look out for those that would do the chore for them. These set of people are your target audience. The best way to make big money from Laundry is to offer your service to the people of high class who are willing to pay you even more than the exact charges.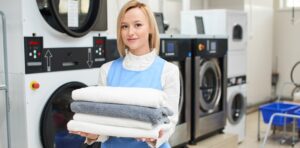 With just your laundry machine, iron, and great awareness, you can live a worthy life through this service. Currently, you can charge R150 for complete dress and imagine washing and ironing up to ten per day. That gives you more than R1000 per day.
Apart from this, you can also include house cleaning, mopping and washing to your services. You make awareness through your social media platforms and people would order for your service from there.
Blogging
Making R1000 per day would be too small for a well developed and ranking blog. For instance, a blog can give more than $70 per day through Ads, sponsored posts, affiliate marketing and more. With this, you can simply convert this to South African Rand(ZAR) which gives you R1,275 per day. Earning this amount of money throughout the whole month will give R38, 250 every moment.
How do you get started? Nowadays, the internet has turned to a popular place where netizens find answers to most of their queries. All you need to do is look for what people are searching for mostly, create a blog and start publishing contents that will provide answers to their questions.
Your blog can be monetized in different ways to make more money than R1000. Ads is the first method you can use. This is done when you offer advertisement services through your blog. You can simply apply for Google Adsense, Ezoic and so on when you have enough and quality content on your blog.
Another way to make money from blogging is through guest posts (sponsored posts). This is achieved when someone contacts you to post content on your blog and in return pays you some amount of money. However, your blog must have been developed to a certain level before you see this kind of offer from fellow bloggers like you.
The other one is affiliate marketing. This is done when you promote the products of other companies like Amazon, eBay and the likes on your blog. When a product is bought through your link, then you stand a chance of having your own percentage on the sale.
Bolt Driver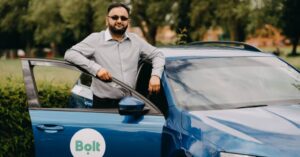 One of the best ways to make R1000 per day in South Africa is to be a Bolt driver. The persistent rise in price of fuel has made many people prefer booking bolts than their personal cars. This has made the demand for bolt rides to be higher than before.
Experimentally, most people who do this driving job have shared their stories on how it is to make this kind of money on a daily basis. In fact, Bolt company itself does say that it's possible to make R30000 with this job.
Meanwhile, earning this sum of money requires extra effort and dedication to the job. One of the first things to make R1000 a day from Bold is to increase your working hours and your openness to more customers. Note that Bolt is not the only way to achieve this in South Africa. There are other ones such as Uber and more.
YouTube Channel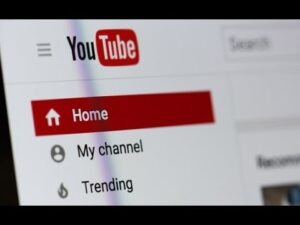 This one is also similar to what mentioned above and it's another way people are using to make R1000 in South Africa. People enjoy entertainment during their pastime and YouTube is one of the best platforms where people get this. In other words, YouTube has turned to a teacher to many netizens through the tutorials of how to get different things done. Whichever of the talent you have, you can actually make it a big deal through YouTube.
All you need to make enough money from YouTube is to create a channel on the platform and start publishing video content. You may choose to be entertaining people through your contents or offer "how to" tutorials. Having done any of the two, you can simply monetize your channel in different ways. The first one is through Ads and another affiliate program. You can actually become a YouTuber even if you can't appear on the camera. Try to watch videos on tutorials on how to make money from YouTube.
Content Writing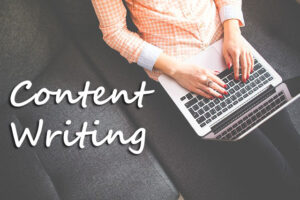 Here is another way to earn quality cash in South Africa. Writing Job is when you offer writing services to those that need it and in return pay you for your service.
Nowadays, many activities of human endeavor are done online including many organizations. You can use this opportunity and start earning from writing online. There are business setups, organizations, blog owners who search daily for those that will help them in writing. With this, you can earn more than R1000 in South Africa.
However, getting connected to those looking for writing services may be difficult but there are platforms online where this kind of business is done. Upwork and Fiverr are very good examples where employers and employees meet and do business online. With writing jobs online, you'll be paid in dollars which is of value than ZAR.
All you need is to improve your writing skill, sign up as a writer in any of the platforms mentioned above and start earning good money from content writing.
Freelance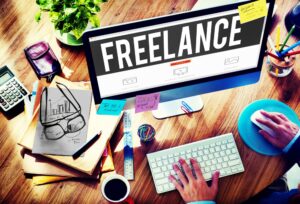 Are you good at graphics designing, web developing, content writing, transcribing, or any other skills that can be offered online? Here is a chance for you to make money from those skills of yours through freelancing. Freelance platforms are online platforms where digital skills are sold for money.
No matter the digital skill you have, you can simply sit at the comfort of your room and be making R1000 everyday. For instance, a Graphics designer gets gigs of $200 everyday making more that one thousand ZAR in South Africa.
If you want to join the league of those earning money from freelance, you can search for sign up on Upwork or Fiverr and start applying for gigs there. Although, these platforms may be competitive but trust me if you skill is good enough, clients will find you themselves.
Affiliate Marketing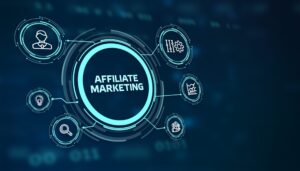 Affiliate Marketing is another most popular method to earn passive income in South Africa. People are already making millions from this process every day.
What does Affiliate Marketing mean? This is a moneymaking process whereby an individual promotes and sells the products of a company such as Amazon, and in return gets a particular percentage on the products sold through his/her personal link generated from the company's website.
Do you know you can also earn more than R1000 in South Africa everyday? All you need to do is to get yourself either a smartphone or laptop. Register on any of the popular online stores that offer affiliate programs.
Study your circle very well and observe the products people around could buy using your link. These are the kind of products that should be your target to promote on your social media platforms. To get your products well promoted, you can simply watch any YouTube tutorials on how to become an Affiliate Marketer.
Conclusion
From the foregoing, it can be inferred that there are many ways you can make R1000 a day in South Africa. However, all the processes here may be easier said than done. Making money, practically may not be that easy when you start the process but your commitment and determination will give you the glory you deserve.
Lay your hands on any of those methods explained above and see the one that is easy for you to make this amount of money. Kindly drop a comment below if you have any issue on this piece. Thanks for reading.