How to Stream Live NFL Games Without Cable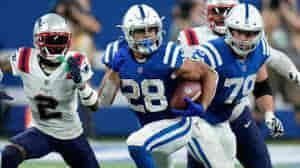 Over the years, Reddit is regarded as one of the best live NFL streaming platforms. However, the renowned cord-cutters have proffer different solutions on how to stream live NFL games for free without cable in 2022. These new ideas have therefore rendered Reddit a thing of the past in terms of live NFL games streaming. NFL games have a very limited platforms that carry the live games unlike movies streaming sites that are unlimited.
   Recently, NFL increased its mobile accessibility to its fans, giving a wide range of people better options to stream NFL games on their mobile devices. Currently, the NFL mobile App as well as the Yahoo! Sports Application can both be used to watch different local games freely without charging a dime. At the same time, the majority of the live TV streaming channels in the United States take the lion's share in carrying most of the major channels that show NFL games. 
     Now, I guess the question bothering your mind now is, can I  watch NFL games for free without cable? The answer to this is not far-fetched. There are numerous options available for you if you've been yearning to stream NFL games without cable. 
    In this article, I'll be walking you through the different ways on how to stream live NFL games with cable. Kindly pay maximum attention to the details that'll be dropped here. Going by my listing, below is the short list of online platforms available for you if you wanna avoid using cable to stream live NFL games and descriptions on how to use them follow. Also, all these alternatives can also be accessed through your mobile phone .
Yahoo! Sports

YouTube TV

Hulu TV

Sling Tv

This platform offers the best solution on how to stream live NFL games without cable. The Yahoo! Sports App is regarded as one of the best ways to watch NFL games for free. The app allows the streamers to watch almost all local matches as well as national TV games. These services also include the Thursday, Sunday and the Monday night football matches for free of charge. This live stream option gives a great chance to watch live NFL games on their mobile phone.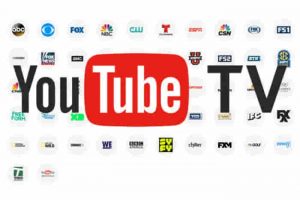 Many game streamers ask different questions on whether it's possible to stream live NFL games on YouTube TV. Here, the answer is YES!.
YouTube TV includes the four well known sport networks; CBS, FOX, ESPN and NBC. Therefore, on YouTube TV, the local games are well available to be streamed. Apart from this, the YouTube TV also shows the NFL network which makes it more visible for the NFL lovers to stream the NFL games at their leisure times. Also, YouTube TV has a special package that includes NFL Redzone.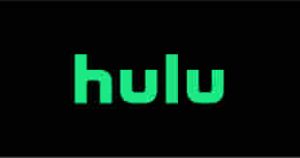 The next online platform is Hulu TV. Like YouTube T V, Hulu TV also has CBS, FOX, NBC and ESPN. Streamers are therefore allowed to view and watch whichever local or national game. Also, this platform also has the NFL network to make it very accessible for the NFL streamers. I believe this TV will proffer a lasting solution on how to stream live NFL games without cable.
The next platform that can give you full access to live NFL games is Sling TV. This platform also shares the same features as that of YouTube and Hulu TV as it also has the four major sport streaming channels. Hopefully, Sling TV will show you how to stream live NFL games without cable. However, Sling TV has very different packages which are the Orange and blue and it doesn't have  CBS.  Therefore, if you are using Slink TV, just have it in mind that you cant stream the local games on CBS through Sling TV.
On to the next one is  AT&T TV NOW. You can also have full access to the streaming of NFL live games here. The online platform also carries CBS, NBC, ESPN and FOX. This literally means that NFL lovers can watch all the local games available and at the same time the nationally broadcast game. AT%T TV NOW excluded NFL network among all the networks it carries meaning that streamers will not have access to the first three "Thursday Night Football" games of the season on AT&T TV NOW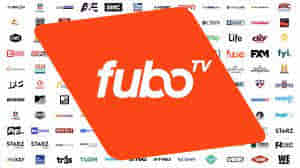 The other platform that makes NFL live games accessible online is FUBO TV because it also carries the four major channels for NFL games; CBS, NBC, FOX, and ESPN. What actually makes FUBO TV and AT%T TV common is that the two platforms do not carry NFL networks thereby making it difficult to  enjoy the local NFL games. However, Fubo TV is unique on the level that the platform includes NFL Redzone, which provides live look-ins almost every Sunday afternoon game.
   All that said, I hope the view platforms above are enough to proffer a right solution to the question of how to stream NFL live games without cable.
As earlier said in the beginning of this article that frequent questions asking on google regarding live streaming of NFL games shall be provided adequate answers and solutions to. Here below is another popular question on google which will be addressed right away.
How to Live Stream NFL Games in Canada?
Many NFL game lovers, especially people from Canada are yearning to have access to streaming of live NFL games.
The answers to this question are not far fetched. The simplicity about this is, all the NFL games can be streamed live in Canada through the use of DAZN. The most interesting part of this streaming service is that it can be accessed on all our smart TVs, our mobile phones, laptops, computers, game consoles and the likes.
Right now in Canada, DAZN comes with direct access to NFL Redzone and at the same time NFL Game Pass. This virtually means that the viewers from Canada will have full access to watch eight hours of the free football live on every Sunday and they will also be able to stream the replays live on demand with the Game Pass.
With the little information shared above, I believe the question on how to live stream NFL games in Canada has been right addressed. 
How to Watch NFL Games Online
I know you have always been curious to get better ways on how to watch NFL games online without cable. If this assumption is right, then I bet you will find a better solution to your curiosity. 
    In order for you to have full access to the NFL coverage online, including NBC, CBS, FOX, ABC, ESPN, and NFL Network, you will have to try out the live TV streaming service. This will give you the right access to the majority of the networks, coupled with special access to Monday Night Football on ESPN. Thursday Night Football games are also streaming on the NFL Network of which it is hardly you get access to with just an antenna or conventional cable.
Below, we are providing the best information on the best live TV streaming services online which you can have access to with just your mobile phone. This will surely help you find a solution to the best platform to stream the 2022 NFL season online. The fact about all these live sport stream providers is that, the majority of them offer free trial periods so you first of all stream online for free.
FUBO TV
This is one of the best live sport streaming platforms. FUBO TV is surely your best bet to watch your favourite NFL games online. The subscription on FUBO TV is not too high. A monthly subscription to FUBO TV is just $64.99 which is however cheaper compared to other cables set as their monthly packages. This monthly subscription gives you the whole access to all other major networks including the NFL Network and ESPN. This monthly subscription again gives you a deal to have access to NBCSN and FOX sport for the post games analysis and commentaries. 
For you to be confused, a subscription of one month to FUBO TV also gives you access to 100 plus channels including Bravo, AMC, Showtime and the likes. On this subscription also, you will have access to 500 hours of Cloud DVR Plus which will let you record any of your favourite games you would love to rewatch. The most interesting part of FUBO TV is that three different screens can be logged in at once so you won't have to fight over the channels while the game is going on.
Sling TV
  Sling TV is said to be one of the cheapest live NFL streaming services on this list. Can you imagine that with just as  low as $10 you can pay your first monthly subscription and have access to everything?
   Apart from this, the Sling TV Blue package gives full access to NBC, FOX and NFL Network. The Sling TV Orange package gets access to ESPN 1, 2, 3 at the same time.
However, the best Sling TV utmost deal is to combine the Orange and Blue package together for just $35 per month.
This is another platform to stream live NFL games online. Although Vidgo is one of the new streaming options online, trust me, this site offers a hit on cord cutters and sport fans alike. The cheapest subscription on Vidgo is $10 with access to ESPN, NFL Network, ABC and FOX. Also on Vidgo, you will have access to FOX Sports, Big Ten Network and beIN Sports.
Hulu TV is generally known to be the home of movie series shows like Only Murders in the Buiding, Nine Perfect Stranger and the likes. However, Hulu +Live TV offers you the live streaming of any NFL games whether on NBC, FOX, ESPN, CBS or NFL Network.
With a subscription to Hulu + Live TV, you will have access to  follow your favorite NFL football teams throughout the season and to watch their live games, or use the DVR in order  to record games and watch them later. When you register as a new user, you can have access to a 7-day free trial to watch the NFL on Hulu for free, then continue for $64.99 a month.
This site is formerly known as CBS All Access but currently Paramount+. On this platform, you can subscribe as low as $4.99/month and have access to live stream of the whole NFL Sunday matches on CBS.As a subscriber of this site, you can stream NFL games on supported devices or platforms. When this is broadcast on your local CBS station, it will also be available to stream.
How to Watch the NFL for Free Online
   All the platforms shared above will give you access to free trials to let you watch the NFL games for free online pending the time your trial will be over. However, if you want to start watching NFL games online with signing up or pay a dime, there are some ways you can follow.
   If you are an Amazon Prime member, then you can watch NFL games for free online, specifically the Thursday Night Football simply by logging into Prime Video.
    Note that games kick off live every Thursday at 8:20 pm ET/5:20 PT. The NFL Network show starts proper at 7:30pm ET. You can also watch the Prime Video's program show, NFL Next simply for free online, every Tuesday at 8:00PM ET
To watch NFL games online free also, if you have an Amazon Fire TV ? Just say "Alexa, play Thursday Night Football" and you'll be instantly connected to stream NFL games live for free.