How to Clean a Mousepad with Ease
Are you tired of how your mouse gets dirty every? You are searching for the best way to keep your mousepad clean and how to wash mousepad steelseries whenever you wish. Most of the time, when you wake up to work on your system, you notice the traces of dust on the top of your desk. You keep wondering how dust finds a way to stay on your desk, even in an enclosed place. As the dust finds its way to your desk every moment, so as it stays, turns dirt on part of system that cannot be cleaned immediately.
It is, however, ideal and normal for the mouse pad to get dirty most of the time, as the air passes through the desk we place our system on every moment. The fact that the air holds millions of germs makes the mouse pad susceptible to dirt, especially when placed on the desk where there is no cover up for the mouse and PC. This results in the desk hosting loathsome dirt, which may damage our system and its components. A system user might not have the chance to have a thorough cleaning of his system, but one can emulate the habit of cleaning by starting with his mouse pad.
The question is, how best can you clean your mousepad?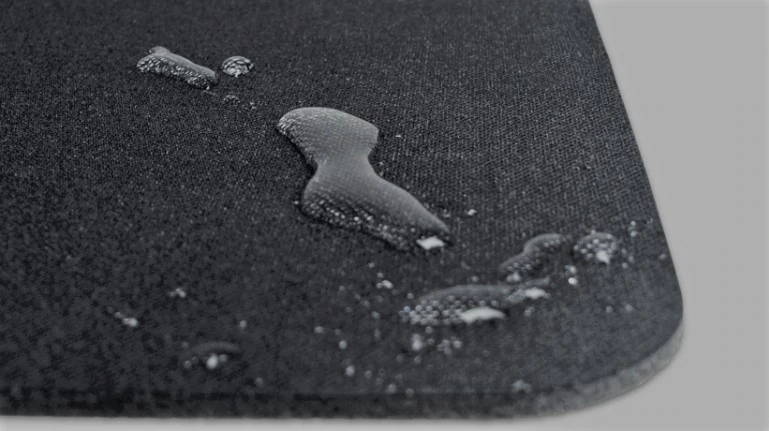 The answer to this is not far away because it only requires water and soap to properly clean your mouse pad. This is, however, technical because full care must be taken during the process in order not to damage the life of the mousepad.
How to Wash Mousepad and Mousepad Steelseries
The following are therefore the best steps to follow on how to clean a mousepad:
Step 1: Look for a bowl filled with cold water where you can place your mouse pad. Also, make available a soap or shampoo to wash the surface of the pad.
Step 2: Rub your it gently with a soft, bristle-like brush.
Step 3: Rinse the soap away with cold water, making sure there is no dirt on the front or back of it.
Step 4: Dry it thoroughly, preferably with a clean white towel. After drying with a towel, place the mousepad somewhere secure and don't use it for at least a day for proper drying and normalization of the pad.
EXPLANATIONS:
Step 1: Find a tub or a bowl large enough to fit the mousepad. Fill the bowl with cold water and place your mousepad in it. Prepare a hand soap or shampoo and carefully use it to clean the surface of the mouse pad. Cold water should be used to rinse it.
Step 2: Scrub your it with a bristle-like brush, i.e., a very soft brush designed specifically for scrubbing any hard or tough point. It is advisable that you avoid scrubbing too hard or make use of a wire sponge, which may lastly damage or affect the mouse pad negatively.
Step 3: Rinse the soap away. Carefully rinse off the soap from your mousepad, especially with cold water, with 100 % assurance that no sud is left both on the front and back surface of the mousepad.
Step 4:Now that your mouse pad has been carefully cleaned with water and soap, use a white hand towel to dry the water left on your mousepad. After this, let it be exposed to air or rather place it somewhere close to a fan for proper air. It is advisable that you allow it to rest for a day before you start using it again, because the wetness might damage your mouse or system.
Note that the process is applicable to any mousepad regardless of whether it's a mouse used for your PC or a gamer. It can also be used to clean a mousepad with a wrist rest. Meanwhile, the process is exceptional for a tech mousepad. For instance, a pad that is made with a small charger or led light.
The manual way of cleaning it is already explained above. However, many system users are still full of questions such as: IS IT IDEAL TO PUT ONES' MOUSEPAD IN A WASHING MACHINE? The answer to this question is "YES." You can apply an automatic clean through a washing machine if you find it difficult to clean it yourself. This is only applicable if your mouse pad is made from the following materials:
Polyester
Nylon
Microfiber
Foam
Acetate
Polyurethane
Rubber
However, it is advisable not to clean your mouse pad with a washing machine if it is made from different materials as mentioned above or has a customized design printed on it.
Precautions that Must be Taken While Washing Mousepad and Steelseries
1. A mild detergent is required, not the one meant to wash heavy dirt on clothes.
2. Your washing machine must be in cold mode, and cold water is also required.
3. Your washing machine must be set in a light circle in order to avoid damage to the mouse pad.
4. No bleach product is required when cleaning your mousepad. A mild detergent is okay.
5. Under no circumstance should you use a dryer, whether you wash by hand or by washing machine.