Make Money as a Student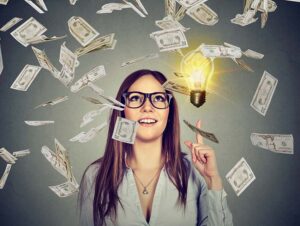 Do you want to know how to make money as a South African student? Or you are looking for side hustles you can start to make extra cash in school. If yes, then you need to read through this piece as we share you different proven ways you can apply to make extra money on campus.
To start with, the majority of students in high institutions and colleges in South Africa are living rough lives due to lack of adequate financial support. They tend to look for ways to live up to standard but all are difficult to go into. Without any doubt, those that are born with silver spoons are the majority enjoying the school life and experience. Meanwhile, the fact that you're not from a wealthy background does not dictate a rough life for you to live.
Based on your passion to seek more knowledge on how you can raise extra cash to live up to standard like rich kids is a wonderful step. With this piece you'll get acquainted with some legit ways you can follow to make at least R750 per week both on online platforms and majorly within the campus. Kindly read through this as I walk you through some side hustles available for students in South Africa.
Best Side Hustles to Make Money as a Student in South Africa.
Assignment Writing Services
One of the best ways you can start earning extra money as a student here in SA is through writing assignments for your fellow students. I've once been a student and I knew how this worked. Arguably, the majority of the students find writing assignments very difficult and usually look elsewhere to find someone that would write for them. In return, they pay whoever could do the assignment based on the agreement.
This is a perfect chance for you to earn yourself some extra cash. All you have to do is to locate the lazy ones on campus and in your department. Present your service to them and state your tag price for a each assignment. It doesn't matter if you have grasp knowledge of the topic or not. So far you have your smartphone and internet connection, you can always find answers to any questions given.
Student Tutor
Here is another proven way for you to bring in extra cash as a student. If you are intelligent enough to handle different courses in your faculty, especially general ones, then here is time to take full advantage of it.
Getting the attention of students may be difficult for starting but it depends on how you present it to them. Try to organize the tutorial class for free for a week to show them the real teaching and how they can pass the course. After creating a good impression about your mastery of the courses, then introduce the monetary part as time goes on.
If you're good enough for them to pay then surely 90% would wish to stay at all cost. The good awareness would also make different rich students invite you for private tutorials for better cash. I think this is an idea that doesn't stop you from studying as well. So you can continue making money as you study on campus.
If you can't do this within the campus, there are different online tutorial classes where you can simply register as tutor then get employed and start earning through it. Some of the platforms include;
Laundry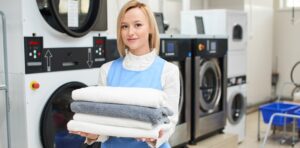 Tutorials may actually not work for everyone. However, laundry is another better option and opportunity you can seize to earn money as a student in South Africa. Trust me, Laundry is now a lucrative side hustle you can combine with your study.
Many students on campus enjoy appearing fresh and clean on campus. They do enjoy their clothes to be neat and well ironed but they find it difficult to do the laundry themselves. Here is an opportunity for you. Create a simple flier to show awareness of your new business, post a different WhatsApp group on campus and tell your friends to help you upload it on their status.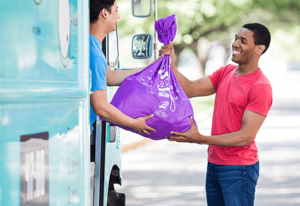 You can simply start by washing with hands and in no time you get yourself a laundry machine that'd do the job for you. Weekend is always the perfect time for you to do this in order not to affect your studies. Charge your customers based on the quantity and quality of clothes.
Mobile Saloon on Campus
When most students are already on campus, they find it hectic leaving their comfort zone to have hair cut outside the campus. If you are talented or you've acquired the skill of barbing or making hair for ladies, you can simply venture into this and start earning from it.
Getting that trust from your fellow students may be difficult when you start afresh. But all you have to do is to get a free haircut for your friends, capture the moment and show them the good results. With this, they'll all believe you can offer the right service for them. Same thing applies to the ladies who have the similar talent of making hair for fellow ladies.
Get yourself rechargeable and durable clippers and other tools, create the right awareness on campus and start making extra cash as a student. Note that the trust of your customers in you will make them refer you to their fellow students. So, you have to be perfect to some extent in order to make good sales. With this side hustle within the campus, you simply make R700 to R800 before the end of the week.
Online Food Delivery
If you observe vividly, you'll note that the majority of students, especially the rich ones, find it difficult to cook for themselves. They enjoy some people doing the chores on their behalf. Theirs is just to eat and pay for the food.
As a student who has a good skill in catering, you can simply venture into this part-time job on campus. Make the list of popular foods you know people consume most in school, create a customized and appealing flier showing your brand name and those meals.
For this not to affect your studies, you can limit it to weekends only when you start, then some other days in the week you get used to it.
Giving fellow students tasty foods on campus will make you more popular and earn you a good reputation.
Phone Repair on Campus
There is no way students won't have faults with their phones and other gadgets. If you are endowed or you have already acquired the skill of phone repair, you can grab the opportunity by repairing the faulty phones of students in school. You don't need to have a huge amount of money to set up. You can just have a corner within your room and start making your money while schooling.
All you need is your skill, some tech tools and maximum publicity among the students. Meanwhile, this is not limited to phones alone, as you can also repair laptops if you have the skills and start developing such through YouTube videos.
Selling of Fashion Outfits on Campus
You can be the right plug for fashion outfits for the majority of students in school if you have little money to invest in this. With this, you don't need to open a big shop before achieving this. Through your smartphone, you can connect with thousands of students in your institution and offer them quality fashion outfits.
Your phone will be your online store where you'd be uploading your goods while your small room will accommodate some little outfits you're selling. Any ordered clothes online can therefore be delivered anywhere without the school.
Conclusion
From the foregoing, it can be inferred that you can make money online as a student in South Africa even if you don't have a dime to start up any business. All the suggestions raised above can be achieved with little or no money at hand.
Again, I want you to get it clear that earning extra cash as a student doesn't always come with ease. You have to be consistent with any side hustle you choose to venture into. Be committed to it, be patient and determined. Surely you shall live a comfortable life on campus.