If you are passionate about starting a beauty salon business in South Africa, it would be good if you can consider reading this piece. Here, we cover the most benefits of venturing into salon business in South Africa, the step by step processes to get started and the ideas to generate enough income from this business in South Africa. KIndly stay tuned and read through.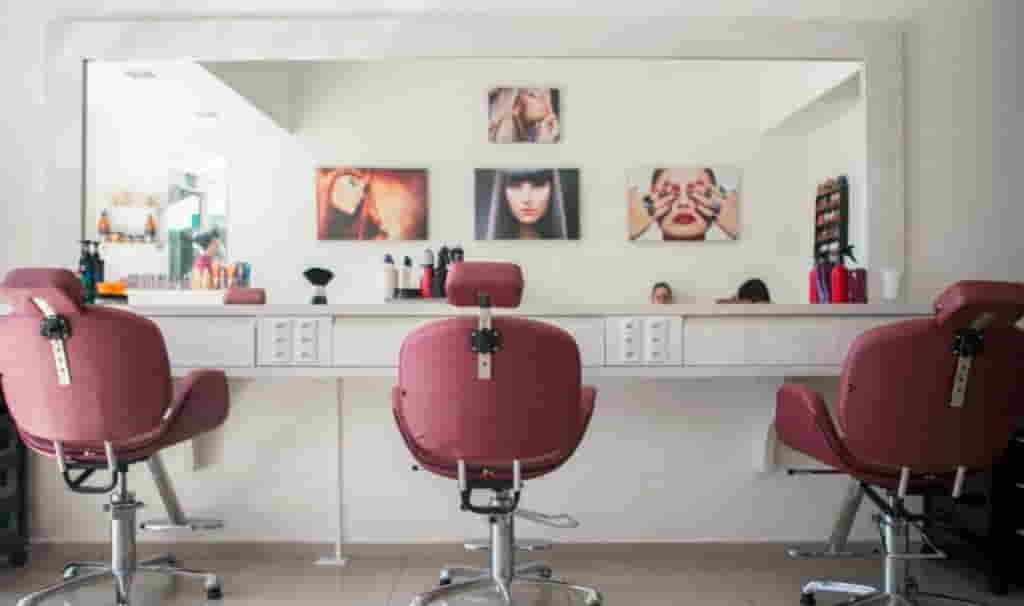 Starting and running your own salon business in South Africa can be a perfect and thrilling venture. The demand for hair care and beauty services continues to rise, and with an increasingly diverse population, there are more opportunities than ever to cater to a range of clients.
However, the process of starting a salon and making it profitable can be challenging. In this blog post, we will provide tips and guidance on how to make a successful start and make money from your salon business in South Africa. But before that, let us quickly consider some of the thrilling reasons why you think about starting the business in this country
Why you should consider starting a Salon business in South Africa
Growing industry: The beauty and personal care industry in South Africa is growing rapidly, and saloons are a significant part of this sector. There is a high demand for salon services, making it a lucrative business opportunity.
Diversified market: South Africa has a diverse population, which means there are different hair types, skin tones, and preferences that require specialized services. A saloon can cater to this diversified market by offering various services to meet the customers' needs.
Developing urbanization: The majority of the population in South Africa is concentrated in urban areas. With the growing urbanization trend, there is an increasing demand for salon services in cities and towns.
Business-friendly environment: South Africa has a business-friendly environment that offers several incentives, tax breaks, and funding opportunities to support small businesses.
Job creation: Starting a salon business in South Africa can create employment opportunities for local people, contributing to the country's economic growth.
In-demand services: Salon services, such as haircuts, shampoos, hair treatments, manicures, and pedicures, are always in demand. This means that the business can generate regular income if managed well.
How to start Beauty Salon business in South Africa
Starting a salon business in South Africa can be a lucrative venture. With an increasing number of people looking for hair and beauty treatments, it is an opportune time to enter the market. That said, starting a business can be overwhelming, particularly if you do not know where to start. Here are some practical step by step guides on how to start a salon business in South Africa.
Step 1: Acquire Necessary Skill
Before you can think about starting a salon business, the first step to learn the skill and become expert in the field. What will give the edge over other salon shops is your expertise and ability to satisfy your clients. So, if you are considering rendering the service yourself, then you acquire the right skill that will make you the best in that field.
Step 2: Get the necessary certifications and licenses
To open a salon, you must obtain the necessary certifications and licenses. Some of the permits you may need include health and safety certificates, a trading license, and a license to sell beauty products.
Step 3: Identify your niche and target audience
Before opening a salon, it is essential to identify your target audience and choose a niche. Do you plan to specialize in hair, nails, or skincare? You should research the current trends in the market and identify gaps that you can fill. For instance, if there are no salons that cater to natural hair in your area, you can choose to cater to that market.
Step 4: Create a business plan
A business plan is essential for any entrepreneur. It will help you outline your business goals and objectives and provide a roadmap for achieving them. Your business plan should include your target market, business structure, services you will offer, pricing, and marketing strategies.
Step 5: Register your business
Before starting operations, you must register your business with the Companies and Intellectual Property Commission (CIPC). You can do this online, and the process can take up to fifteen working days. Registering your business is crucial as it ensures that you operate legally.
Step 6: Choose an ideal location
The location of your salon is crucial. The site should be accessible, visible, and have adequate parking space. It would help if you considered areas with high pedestrian traffic, such as malls or busy streets.
Step 7: Invest in the right equipment
A salon requires specific equipment for operations. You will need chairs, mirrors, styling tools, hairdryers, washbasins, and other salon equipment. It would be best to invest in high-quality equipment to ensure your salon services are of high standards.
Step 8: Develop a marketing strategy
Once you have set up your salon, it's time to market your services. You can use social media platforms such as Facebook, Instagram, or Twitter to advertise your business. You can also leverage word-of-mouth marketing by offering promotions or discounts to your first customers.
In conclusion, starting a salon business requires effort, planning, and dedication. It would be best if you prepared a solid business plan, identified your target audience, registered your business, chose an ideal location, obtained the necessary licenses, invested in the right equipment, and developed a marketing strategy. With these steps, you can start a thriving salon business in South Africa.
Ideas to make money from Salon business in South
Offer specialized services
 You can offer specialized services like hair coloring, straightening, and styling to attract more customers. This will help you stand out from the competition and appeal to a wider customer base.
Sell Hair Products
Selling high-quality beauty and hair care products can help you increase your profits. You can sell products like shampoo, conditioner, hair oils, and styling gels to customers who want to maintain their hair and other appearance.
Host Events
 You can host events at your salon to create buzz and attract more customers. You could organize hair styling competitions, makeup tutorials, and beauty workshops to draw new customers and increase interest in your services.
Offer Mobile Services
Consider offering mobile services to customers who cannot come in to your salon. This may include visiting clients at home, office or at their place of work.
Rent Out Space
 You can rent out part of your salon space to other businesses. If you have an extra room, you could rent it out to a nail salon or a beauty therapist.
Online booking system
 You can create an easy booking system for clients to use so they book your services even before they arrive. This will help you to save time and focus on your services.
Run a Social Media Campaign
 Running a social media campaign can help you reach a wider audience and increase brand awareness. Use platforms like Instagram, Facebook, and Twitter to showcase your services, before and after pictures, and customer testimonials.
Overall, there are many ways to make money from a salon business in South Africa. By offering specialized services, selling products, hosting events, offering mobile services or renting out your space, you can attract more customers, create buzz, and increase your profits.
Conclusion
In conclusion, starting a salon business in South Africa is a promising venture if approached correctly. With careful planning, execution, and marketing strategies, one can establish a successful and profitable salon business in no time.
However, it is important to bear in mind that the industry is highly competitive, and one needs to stay up-to-date with the latest trends and provide exceptional services to attract and retain clients. By following the tips and guidelines discussed in this article, one can be on their way to running a thriving salon business in South Africa.