Top 10 Online Clothing Stores Like Princess Polly
Searching for cheaper online clothing stores like Princess Polly is virtually worth it. Princess Polly has a reputation for having the newest styles in stock as soon as they become popular.  
  Trying to find low-cost options like Princess Polly? These ten clothing stores will surely be enough for you when it comes to anything from prom dresses, summer wear, bikinis and the likes. But before that, let's take a look at this question.
Why Is Princess Polly So Popular Among Other Stores?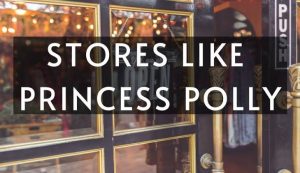 Princess Polly is a favorite store among fashionistas. Big thanks to its abundance of promotional codes and quick product turnover. Princess Polly's massive sales and collection modifications make it easy to stay up with the pace of shifting trends.
If you're looking for a cheap way to change your outfit and experiment with various looks without spending a lot of money, you can't go wrong with their clothing. 
Top 10 Cheaper Stores Like Princess Polly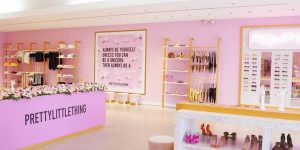 Product rotation here is rapid enough to keep up with the new trends, just like Princess Polly. Even fat and petite women can discover some great seasonal things on this site because it lets you purchase according to your body type.
There have many discount coupons available to help keep your purchase as low cost as possible. They also offer a student discount of 20%.
Cute and cheap clothing is Hello Molly's specialty. It's recommended to order on their internet store as soon as possible because they don't have a lot of the same item in stock. They provide "Afterpay" installment repayments and free delivery on orders of $AUD50 or more, respectively.
Hello Molly additionally offers incentives, including a 10% reduction on your first buy and a 10% reduction for students. Store credit can be exchanged for returned items within 1 month of your order.
Unlike Princess Polly, they aren't as concentrated on the latest trends, which makes them ideal for budget-conscious consumers.
Sale prices can drop by as much as 80%, and delivery is free on orders over $AUD50!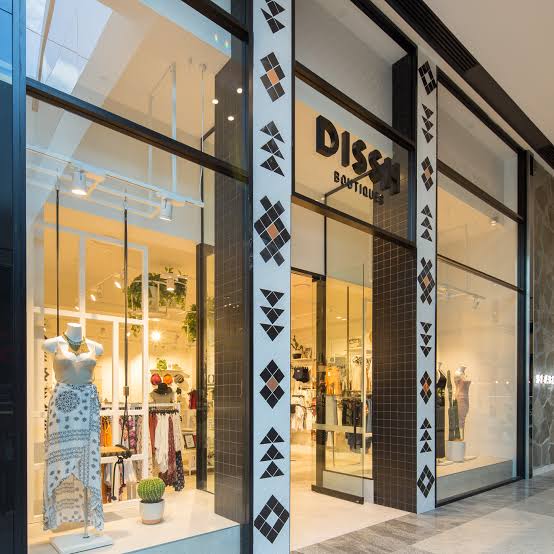 If you're looking for a complete new appearance for a festival, this internet store has everything you need. When you use their coupon codes, you may save up to 25% from your order when you end up spending $AUD200. They also offer lightning-fast shipping with tracking information.
You may save a lot of money shopping at Showpo, where this Floating Wishes dress is only one of many beautiful dresses. There's a wedding shop there too! They sell shoes, clothing, and jewelry.
There is free fast delivery for orders of $AUD50 or more on Showpo's website, and you can follow your order's progress.
Mid-year discounts of up to 70% are available, and a promotion code page lists such discounts. In order to get a great price, look for the coupon that cuts an extra 50% off of sale items!
Other Related Posts
Top Best 15 Best Stores Like L.L.Bean
Top 15 Best Stores Like Lulus to Get Fashion Clothing
Top Best 15 Stores Like Fashion Nova
Top 15 Best Store Like Hot Topic
16 Stores Like Ross to Buy Cheap Clothes in 2022
Honey Peaches
On over 5,000 evaluations, Honey Peaches has received an average rating of 8.8 out of 10. An enthusiastic buyer wrote, "The outfit is very great quality, plus I bought it on discount!"
Regarding formal occasions, their Luxe Collection of elegant gowns is what sets them apart from the competition. They offer free shipping for orders over $AUD70, and students are given a 10% discount.
Mishkah Fashion
Because of Mishkah's numerous discounts and free delivery for orders above $AUD70, it's hard not to purchase every wiggly playsuit they have. For all of your beach getaways, they feature inexpensive swimwear as well as summer-ready wrap skirts and lace tops. Shop using Cash on delivery on their site or use discount codes that can slash your bill by half if you can't resist accumulating a bunch of items.
Stelly Clothing
When it comes to fashion, Stelly Clothing store has you covered. All of Stelly's evening gowns, casual tops, and boho bodysuits are available for purchase at the store.
  With Afterpay package, you can settle for your purchase in installments if your purchase is over $AUD50. This site offers a student discount of an extra 10% and has sales that go as low as AUD$10 for a shirt!
A And N Boutique
 A&N Luxury is renowned for its exquisite outfits at reasonable prices. They're a custom-made brand that aims to reduce waste by making everything to order.
  For orders totaling $AUD200 or more, A&N gives you free delivery inside Australia. We suggest that you purchase your gown as soon as possible so that you have enough time to try it on.
Outwithaudrey
   A daywear retailer, Out With Audrey has a wide selection of light tees, comfortable sweaters, and easy-to-wear denim options. They're not as trendy as places like Princess Polly because most of their items are neutral and can be worn with anything. However, it does make it much easier to reuse their clothing!
   They have to take pre-orders for some items, like their jeans, because they're so famous. There is free delivery shipping for orders over $AUD75. You can also pay for your purchase in installments with Afterpay if you can't decide what to buy.