Business Ideas With Little Money in South Africa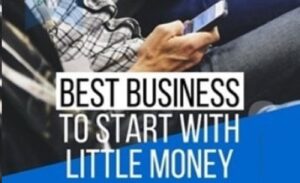 Are you looking forward to starting a new business but you have little money at hand? Or you are wishing to know some business ideas to start with little money in South Africa. If so, then kindly read through this article as we share you some lucrative businesses you can venture into with or without starting capital.
Having established this, the majority of people are eager to venture into something that will fetch them extra money aside from their main job in South Africa. Obviously, many people have different business ideas to make money on a daily basis but one of the factors that hinder their decision is lack of funds to get started. 
Most of the promising businesses in this country require a huge capital to set up leaving out the masses to go into. Despite all odds, I can still tell you that there are still businesses you can simply venture into with little money you have with you. The idea is, you just have to start small and grow bigger. With little savings you have in your account, I will highlight some proven businesses that can make you a millionaire in the future.
List of Best Businesses to Start in South Africa
Fish Farming
Here is one of the lucrative businesses you can establish with little money. Undoubtedly, fish remains the source of seafood consumed mostly by people in South Africa over the years. So, the potential of venturing into this business will end up in success.
Considering what you have in your pocket, you start this business with a very small amount of money. All you need to do is establish it on a very small piece of land. In fact, you can construct a modern fish pond without hiring or buying land. This can be done within your compound using a tarpaulin fish pond which you can also construct yourself.
You can buy fingerlings at R9 per one and stock up to 300 for start. This will cost you R2700 for stocking. Now imagine selling one for R150, that's enough money. So you should consider starting a fishing business with that little amount you have with you. Being a starter, your target markets are the local restaurants, hotels and your neighborhood. 
Local Laundry Service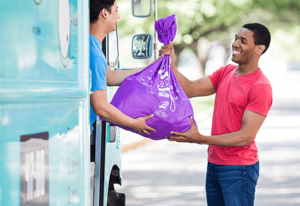 Apart from fish farming, another lucrative business in South Africa is laundry. Gone were the days where this kind of job was downgraded. Nowadays, Laundry service is a promising business that requires a little cash to set up.
As a result of their demanding schedules of most working classes, the majority of them find themselves too exhausted at the end of the day to do the laundry themselves. They then to look for hands that will help them to get this chores done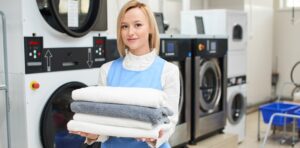 Starting this business is very simple. If you own a washing machine of a respectable size, you may think about advertising your services to the neighborhood. You may pick up the laundry first thing in the morning from your customers, return them back after being washed, dried, and ironed.
For you to earn enough money from this, you have to create awareness and popularity of your service. Within a short period of time, you will become an employer of labor too.
Mobile Salon Service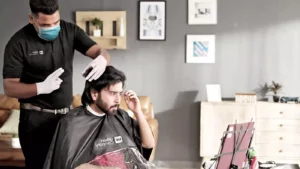 For you to start this kind of business in South Africa, you need to have the required skills. With just this, you don't need a huge amount of money to set up any saloon shop. 
Your social media pages would serve as your shop where you frequently upload the proofs of your services in videos and from there receive orders from people. The point is, you will be rendering home services in terms of haircutting and as a hairstylist.
In this kind of business, you need to grow your social media platforms, especially Instagram, in order for you to reach the widest audience as much as possible. For you to know how this is done, you can check on "topzycut" on Instagram.
Transport for kids
For many people in South Africa, the inconsistent public transportation infrastructure makes it difficult to go to their jobs or schools. Parents in nook and cranny of this country are looking for a private transporter for their wards. You can actually make money from this in a modern way.
Consider starting a lift club for students if you have access to a dependable car. There are plenty of people who would be willing to pay a responsible driver to transport their children to school each day so that they may spend less time stuck in traffic.
Writing and Editing Job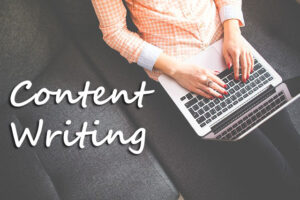 You can make money as a freelance editor or writer by creating a website and advertising your services online. Undoubtedly, increasing numbers of businesses are carrying out most of their operations online, driving up the need for high-quality content to be published there.
To succeed in content marketing, you need to know the fundamentals of Search Engine Optimization (SEO) and have excellent writing abilities.
Blogging
Another online business you can start with little money is to establish a local blog about your area of interest. Then, you should start thinking about ways to monetize it through ads. 
For instance, South Africa is a popular tourist destination. An online journal or blog might provide curious foreigners with an insight into normal living in South Africa. Share your enthusiasm for the local area by penning articles and showcasing photos of the places and events you like the most.
Home Baking Business
Cakes and pastries, especially South African favorites like koeksisters and milk tart, are popular in South Africa. If you have a passion for baking, you can simply offer your skills as a daily baker to nearby restaurants and coffee shops around the hood by approaching them (with samples in hand, of course). You can bake a few pastries, cakes, and tarts every day in the average household kitchen.
Delivery of Groceries
In response to the recent pandemic that ravaged the whole world, there has been a significant rise in requests for food delivery services, most especially in South Africa. The grocery stores' own delivery systems are already overwhelmed. The door is wide open for new businesses to set up shop in the area.
Those who are used to having their groceries delivered will certainly continue to appreciate this service even after the pandemic has passed. It is convenient for them in terms of both time and effort. This is therefore an opportunity for you to start this business as well.
Online Tutoring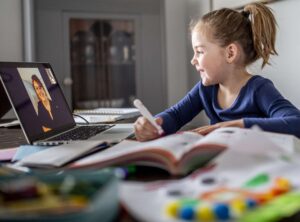 This is one of the businesses you can be doing at the comfort of your room.  Changes to the schedule, less contact with instructors, and less opportunities to use materials (like physical libraries) and lots more have had an impact on pupils of all ages, from elementary schoolers to college students. There is therefore a need for responsible parents and guidance to organize online tutorials for their children.
Conversely, today's kids are accustomed to learning via electronic means and welcome the opportunity to do so. The combination of these two trends is driving up the demand for online teaching.
Private tutoring is a fantastic option to earn additional money if you have a strong academic background, and possess relevant credentials. Even if you don't have a certain background, you may still help kids out by helping them with homework help and possibly even an after-school assignment.
Homemade food deliveries
Many are still staying at home for longer than usual and they find cooking a difficult chore to do. They however need food to be delivered to them. Delivery services are a lucrative business because home-cooked meals and other treats are in high demand in South Africa.
Pet Food 
Another potentially lucrative submarket is home-prepared pet food, which can be started with the use of cheap fillers, salt, and grain. Effective marketing of prepared foods may be accomplished via both organic (through word of mouth) and inorganic (by paid) avenues. Pet food is of high demand in this country and you can seize this opportunity and make it your usual business.
Conclusion
The success of a business is not determined by the huge amount of money you put into it. Rather, it is your ability to manage the business properly. From the above article I hope you already have one or two ideas of business you can start with little money in South Africa. 
Lastly, making money from business nowadays does not come with ease. One has to be determined and committed to such a business. Try out any idea from the above and I see us winning together. Kindly drop a comment below and let's know how we can help achieve your target business. Thanks for reading.