Are you interested in tour guide business in South Africa? Here is a perfect guide to get you started. This post encompasses the step by step process to start the business and ideas to make money from this lucrative business. Kindly stay tuned and read through this article.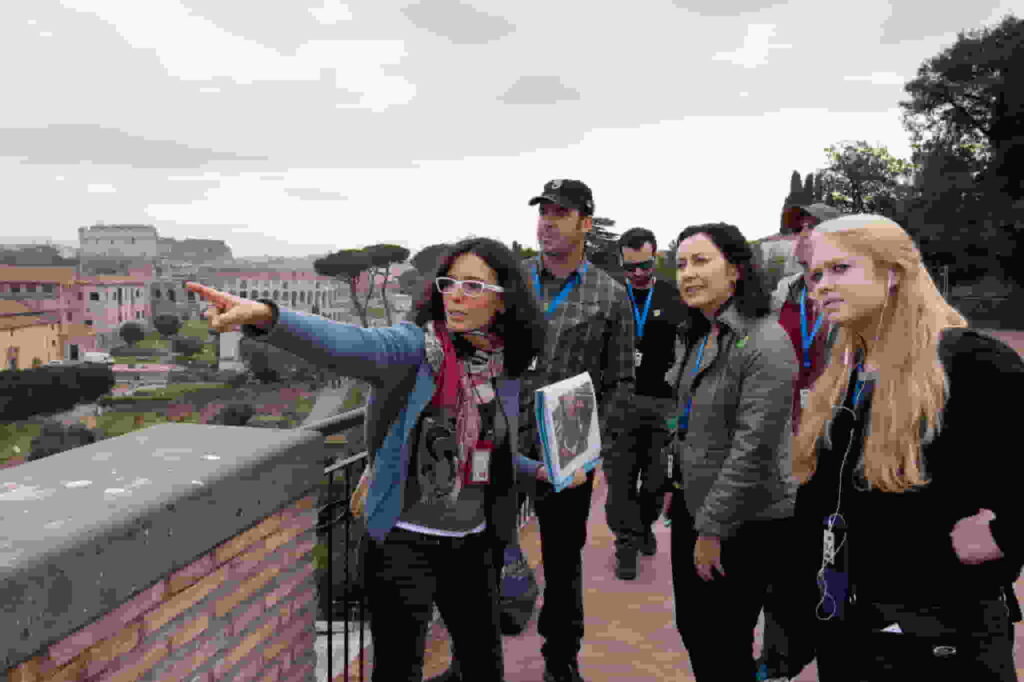 South Africa is a beautiful country with a rich history, diverse culture, and stunning natural landscapes. These attractions have made it a popular destination for tourists from around the world. If you are passionate about your country and enjoy sharing your knowledge with others, starting a tour guide business in South Africa could be a lucrative and fulfilling career.
In this section of the post, we will explore how to get started and make money from a tour guide business in South Africa.
Why you should consider starting a Tour Guide business in South
1. Unique and diverse tourism experience: South Africa offers a rich and diverse tourism experience, from world-renowned game reserves to picturesque coastline, stunning landscapes, and vibrant city life. Visitors can experience a wealth of cultures, history, and natural landscapes that are unique to the African continent.
2. Growing tourism industry: South Africa has a growing tourism industry, with an increasing number of international and domestic tourists visiting the country every year. This presents an opportunity for tour operators to tap into this growing market and offer unique tour experiences.
3. Affordable and accessible tourism: South Africa's tourism industry is relatively affordable and accessible for many travelers, making it an attractive destination for tourists from all walks of life.
4. Supportive tourism infrastructure: The South African government has a supportive tourism infrastructure that encourages and supports businesses in the industry. There are various incentives and initiatives aimed at promoting and growing the tourism sector, making it an ideal environment for starting a tour guide business.
5. Natural resources: South Africa's diverse and scenic natural resources, including national parks, wildlife reserves, beaches, and mountains, make it a prime location for adventure and eco-tourism. These resources can be leveraged to create unique and attractive tour packages for visitors.
How to Start a Tour Guide business in South
If you're passionate about sharing your knowledge of South Africa and want to start your own tour guide business, there are a few steps you can take to get started. Here are some recommendations to help you get started:
1. Tour Guide Knowledge
The first thing before you can consider starting this kind of business is to acquire adequate knowledge about tour guide in South Africa. This entails knowing the perfect places you can take your clients to whenever they request for your service. Get to know the most attractive places in South Africa for tourism and visitation.
2. Research the industry
Before starting a business, it's important to research the tour guide industry in South Africa. You need to know who your competitors are, the different types of tours that are available, and any regulatory requirements you must meet. This research will provide you with valuable insights on what to expect in the industry.
3. Plan your business
You should create a detailed business plan that outlines your objectives, target audience, budget, pricing, and marketing strategies. This plan will guide you in making informed decisions about how to operate and grow your business over time.
4. Obtain the necessary permits and licenses
Getting the necessary permits and licenses is crucial for starting your tour guide business. You should apply for registration with the South African Tourism Board. You also need to check that you have the necessary permits to operate in specific areas, such as national parks or heritage sites.
5. Choose a Strong Brand Name and Logo
Choosing a business name and developing an attractive logo are essential as they set the tone for your business. This also creates a good branding strategy that will help you gain popularity in the market.
6. Build a website
Having a website will enable you to advertise your services online and reach more customers. You can include your tour packages, prices, and photos of your previous tours to showcase your business.
7. Build a Social Media Presence
Social media is a powerful marketing tool that can help you grow your brand awareness and gain new customers. Use platforms such as Facebook, Twitter, Instagram, and LinkedIn to share photos, stories and promote upcoming tours.
8. Hire experienced tour guides
As a tour guide business owner, you'll be expected to provide high-quality and engaging services. Hiring experienced guides will ensure that your customers have an enjoyable and informative experience.
Starting a tour guide business in South Africa may seem daunting, but with thorough research and careful planning, you can succeed. Remember, creating a high-quality and engaging tour experience is essential to building a successful business in the industry.
Ideas to Make Money from Tour Guide business
1. Offer personalized tours
Create tailor-made tours for visitors that cater to their individual interests and preferences. This allows you to charge more for your services, as visitors will appreciate the customized experience.
2. Become a specialist guide
Specialize in a particular area such as bird watching, wildlife viewing, history or cultural tours. By becoming an expert in a specific niche, you can charge higher rates for your services.
3. Partner with local businesses
Collaborate with local accommodation providers, restaurants, and activities to offer packaged deals to visitors. This will allow you to earn a commission from each booking.
4. Create themed tours
Design themed tours such as wine, food or adventure tours. These can be marketed to specific audiences and may be more enticing to visitors looking for a unique experience.
5. Use social media to promote your services
Create an online presence using social media to promote your services. This allows you to reach a wider audience and build a brand, potentially increasing your revenue.
6. Host team-building or corporate events
Offer your services to corporate clients looking for team-building experiences. This could include activities such as hiking, adventure activities or cultural tours.
7. Upsell additional services
Offer additional services such as transportation or photography services to visitors. This allows you to increase your revenue per customer and provide a more comprehensive experience.
8. Target international visitors
Focus on marketing your services to international visitors, who may be willing to pay higher rates for a premium experience. This could include creating advertising campaigns that target specific countries.
9. Offer language tours
If you speak multiple languages, offer tours in those languages. This allows you to cater to a wider range of visitors and charge for your language skills.
10. Create an online booking platform
Create a website where visitors can book tours in advance. This allows you to automate your booking process and potentially increase your revenue.
Conclusion
Starting a tour guide business in South Africa requires hard work and dedication, but it can be a rewarding career for those who are passionate about their country, have excellent communication skills, and are willing to go the extra mile for their clients.
By following the steps outlined in this blog post, you can start your own successful tour guide business in South Africa and help visitors from around the world experience the beauty and wonder of your country.
With the right approach and a commitment to delivering exceptional service, you can enjoy a career that allows you to do what you love and earn a good income at the same time.