Hello fellow PPSSPP gamer! Do you want to download and play Prinny: Can I Really be the Hero PPSSPP on your Android? Well, this post gets you covered. Just stay tuned and keep reading this article. In this post guide, I have provided everything you need to know to get Prinny: Can I Really be the Hero? running perfectly on your Android device.
I will share you the thrilling features of the game, device requirements, how to download and install the game, how to import the save data and lots more.
Towards the tale of this post, I have provided a working link you can use to download the highly compressed file of this game. You will also have access to get the PPSSPP emulator APK for free here. Just stay tuned and let's dive in.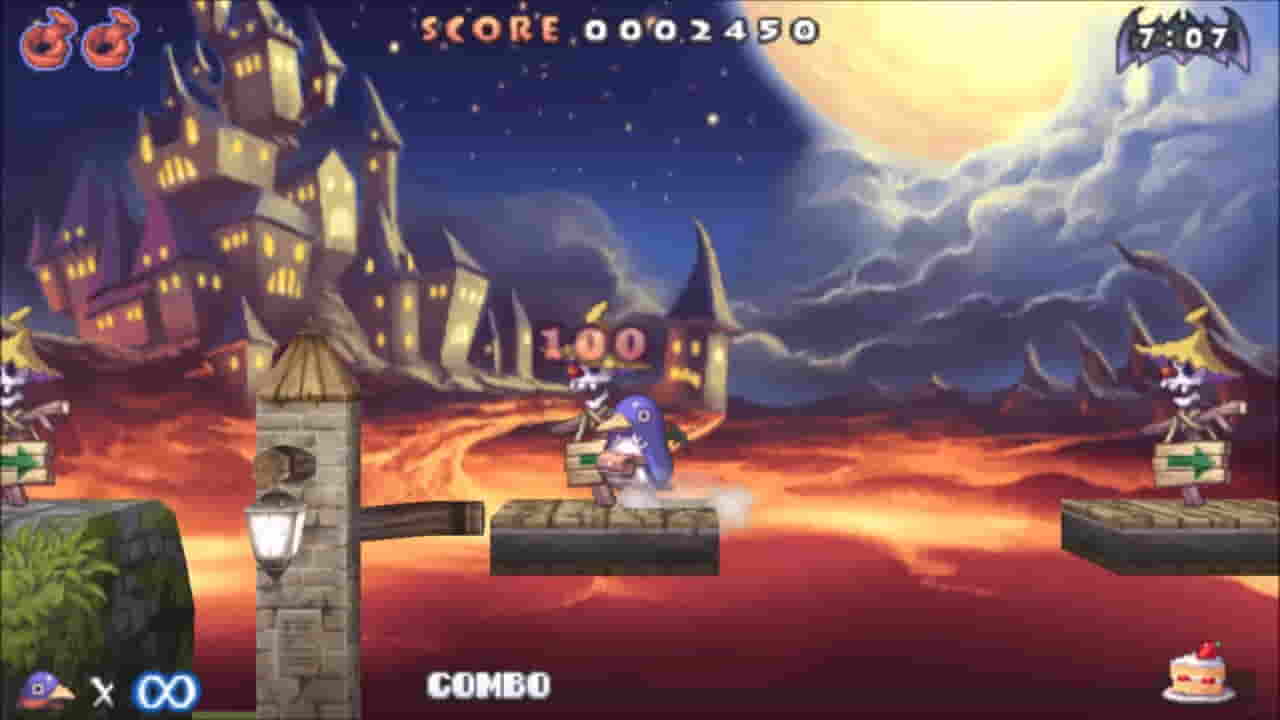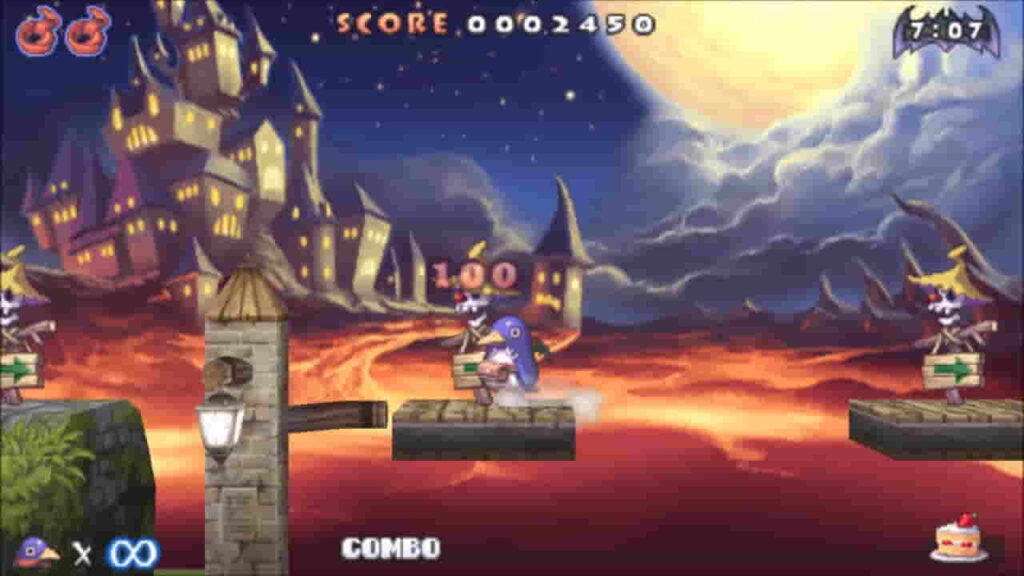 Prinny: Can I Really Be the Hero? PPSSPP ISO for Android
Released in 2008, Prinny: Can I Really Be the Hero? is a spinoff title in the popular Disgaea strategy RPG series. Unlike the main games, Prinny has you take control of the series' iconic penguin-like creatures in a tough-as-nails side-scrolling platformer filled with enemies, obstacles, and fiendishly difficult jumping challenges.
As the titular Prinny, you'll slash your way through chaotic levels using combos and special attacks in a quest to gather ingredients for a sweets feast being prepared by demon lord Etna. With its retro-inspired 16-bit visuals, charm, and rigorous difficulty, Prinny became a cult classic on PSP.
And now thanks to the outstanding PPSSPP emulator for Android, you can play this beloved 2D action-platformer on your mobile device! In this guide, I'll go through everything you need to know to download and start playing Prinny: Can I Really Be the Hero? on your Android phone or tablet using PPSSPP. Let's dood!
Prinny: Can I Really be the Hero Gameplay Story
In the Netherworld, a place where demons and souls of the departed dwell, the hip-swinging demon girl Etna demands a massive sweets feast to be provided to her immediately. She tasks a squad of pint-sized penguin creatures called Prinnies with gathering ingredients for the lavish dessert spread.
These hapless Prinnies, the reincarnated souls of criminals trying to atone for their sins in the afterlife, must answer the call of duty and gather the sweets no matter the danger. Players take control of one such Prinny on his treacherous journey to gather strawberries, pudding, and more by slashing through chaotic enemy-filled levels.
With 1,000 HP and the ability to detonate, each Prinny must overcome sinister bosses and environmental hazards across varied locales using nimble jumps and acrobatic combat skills to complete their confectionary quest. But can a lowly Prinny really prove itself heroic?
Key Features of Prinny PPSSPP
Here are some standout features that make Prinny an excellent retro-style platformer for Android emulation:
Challenging 2D platforming – Precise jumping, dodging, and timing is required to clear obstacles and gaps amidst chaotic action.
Combo-focused combat – Slash enemies in timing-based combos using Prinny swipes, pounces, and spins for score multipliers.
Branching paths – Levels have multiple routes and secrets encouraging replayability and mastery.
Charismatic characters – Fans of Disgaea will enjoy the cameo appearances and humor from the series.
Retro pixel art style – Colorful 16-bit visuals brimming with detail and references to other NIS games.
Addictive perfectionism – The challenging gameplay makes mastering levels for high scores extremely rewarding.
Device Requirements
Prinny isn't too demanding, but here are the basic specs needed for smooth PPSSPP performance:
Android 8.1 or newer
Snapdragon 660 or better processor
3GB of RAM
Adreno 512 or Mali-G72 MP3 graphics
1GB+ storage space
Bluetooth controller optional but recommended
Most modern mid-range and flagship devices from the last 2-3 years can easily handle Prinny. Budget phones may struggle with higher resolution 3D rendering.
Download Prinny: Can I Really be the Hero ISO File and PPSSPP Emulator
Now for the fun part – how to actually get the Prinny game files on your device! You will need two things for this:
The Prinny ISO file
A PPSSPP emulator app
After getting to know the thrilling features and the requirements to get the game, the next process is to download the compressed version of  the PSP game. Below are the essential files you'll need to download before installing the game:
Download Prinny PPSSPP Zip File
Yeah, the first process is to download the  ISO file of the game on your Android device. The good news is that you can get every file here without being redirected to another site.  Actually, the original game file is around 1.3GB but I've compressed it and you can now download the ISO zip file for your Android with easy and small megabyte.
If you are willing to get the game now, you can simply navigate on the links provided below to get the ISO zip file for your Android device or tablet.
Download the PPSSPP Emulator for Android
When you are done with the first process, the next file to download is the PPSSPP emulator which will allow you play the game on your Android device. So, you have to install popular emulator app on your device to be able to play the game. I recommend the latest Gold version for best compatibility. You can download the PPSSPP emulator for your Android through this link.
Installing the Prinny ISO
Follow these quick steps to get Prinny up and running on your Android device:
Download and install PPSSPP if you don't already have it.
Acquire the Prinny ISO file and move it to internal storage or SD card.
Open PPSSPP, go to Load Content and select the ISO.
The first launch will optimize the game for 1-2 minutes – just let it do its thing.
Once optimized, load the ISO again. Prinny should now launch!
That's all it takes! The initial optimization pass ensures maximum performance. Now get jumping and start slashing baddies!
Importing Saves and Textures
You can transfer old save data or use enhanced textures:
For Save Files:
Copy your save folder from PSP to your device storage.
In PPSSPP, go to Settings > Tools > Import Savedata. Choose your save.
For Textures:
Download a textures pack and put it in /PPSSPP/Textures on device storage.
Enable Custom Textures in graphics settings and configure filtering.
Boot up Prinny and enjoy the sharper visuals!
Conclusion
Thanks to the awesome PPSSPP emulator, Android owners can now experience the delightful hack-and-slash platforming action of Prinny: Can I Really Be the Hero? on the go. It takes just a quick emulator install and ISO download to be on your way.
With its gorgeous retro visuals, Disgaea series fan service, and intensely challenging 2D jumping action, Prinny is a must-play for platformer fans. And options for transferring saves and enhancing textures let you customize the experience to your liking.
So break out your demonic pal Prinny for this heroic quest whenever you have time. Just be prepared for broken controllers and blown gaskets in your chase for coveted dessert ingredients through zany Netherworld locales. Dood!
Frequently Asked Questions
Here are some common questions about running Prinny on PPSSPP:
What gamepads work best?
The DualShock 4 via Bluetooth is great. Any controller with a d-pad will work well.
How is performance compared to PSP?
On capable hardware, the performance matches or beats the original PSP version at higher resolutions.
Does it run well on older Android phones?
You'll need at least a Snapdragon 660 chipset. Older/budget phones may struggle. Lower resolutions help.
Can I move my save file from PSP?
Yes! Use PPSSPP's Import Savedata feature to continue your old PSP save file.
Is this game canon to the Disgaea series?
Yep! Prinny takes place before the first Disgaea game chronologically and cameos several characters.