Play SOCOM- U.S. Navy Seals on PPSSPP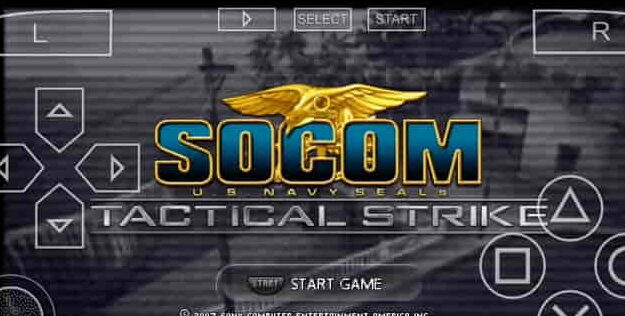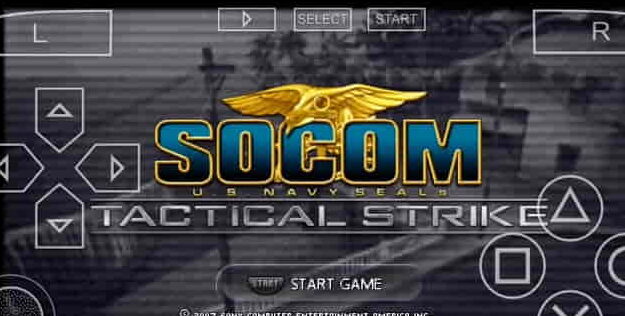 Hey fellow PSP game lover! Do you want to play the classic SOCOM – U.S. Navy Seals – Tactical Strike PSP game on your Android device? Well, you've come to the right place. I'm going to walk you through everything you need to know to download and install the PPSSPP ISO file for this iconic PSP game.
In this post guide, I will share you all the necessary processes you have to follow to get the game running on your device. From SOCOM – U.S. Navy Seals – Tactical Strike gameplay to its features, device requirements, how to install and import the save file on your Android.
Towards the end of this post, I have provided a working link you can use to download the compressed version of SOCOM – U.S. Navy Seals ISO game for your Android. You will also get the link to download the PPSSPP emulator APK to run the game smoothly. Kindly stay tuned and continue reading the post.
SOCOM – U.S. Navy Seals – Tactical Strike PSP Gameplay
For those who don't know, SOCOM – U.S. Navy Seals – Tactical Strike is a tactical third-person shooter that was originally released for the PlayStation Portable (PSP) back in 2007. It's the fourth installment in the popular SOCOM US Navy Seals series.
In the game, you take control of a squad of elite Navy Seals operatives and lead them through covert missions set across various locales around the world. The game features a single-player campaign mode as well as multiplayer modes for cooperative and competitive gameplay.
SOCOM gained a dedicated following amongst PSP owners thanks to its intense action, stealth elements, and squad-based tactics. And now, we can relive the game or experience it for the first time on our Android devices through the magic of emulation.
I'm going to share everything you need to know to get SOCOM – U.S. Navy Seals – Tactical Strike running smoothly on your Android phone or tablet using the PPSSPP emulator. Let's get started!
Features of SOCOM – U.S. Navy Seals – Tactical Strike ISO PPSSPP Game
Before we get into the downloading and installation process, let me briefly highlight some of the key features that made SOCOM – U.S. Navy Seals – Tactical Strike such a highly acclaimed PSP game:
Single-player campaign mode with 12 challenging missions set across realistic locales.
Squad-based gameplay where you take control of 3 AI teammates with unique skills.
Stealth elements that allow covert infiltration and taking down enemies undetected.
Variety of authentic weapons and military gear for your squad.
Multiplayer modes for co-op and competitive team play.
Impressive visuals pushing the PSP to its limits.
Online Leaderboards to compete for high scores.
Customizable controls for aiming, movement and more.
With its tactical squad-based gameplay, great presentation and multiplayer modes, it's easy to see why SOCOM was considered one of the PSP's most impressive shooters. And now we can play this handheld classic on our smartphones and tablets!
Device Requirements
Before downloading and installing the ISO, make sure your Android device meets the following minimum system requirements:
Android 5.0 or higher
1.4 GHz quad-core processor or faster
At least 1GB of RAM
Fast internet connection for smooth online play
As long as your phone meets these requirements, you should be able to play SOCOM – U.S. Navy Seals smoothly through the PPSSPP emulator. The game is quite demanding so I'd recommend 2GB RAM or higher if possible.
Screenshots of the Gameplay
Below are some of the live screenshots of the game. You can also check out to know what you are going to experience in the game.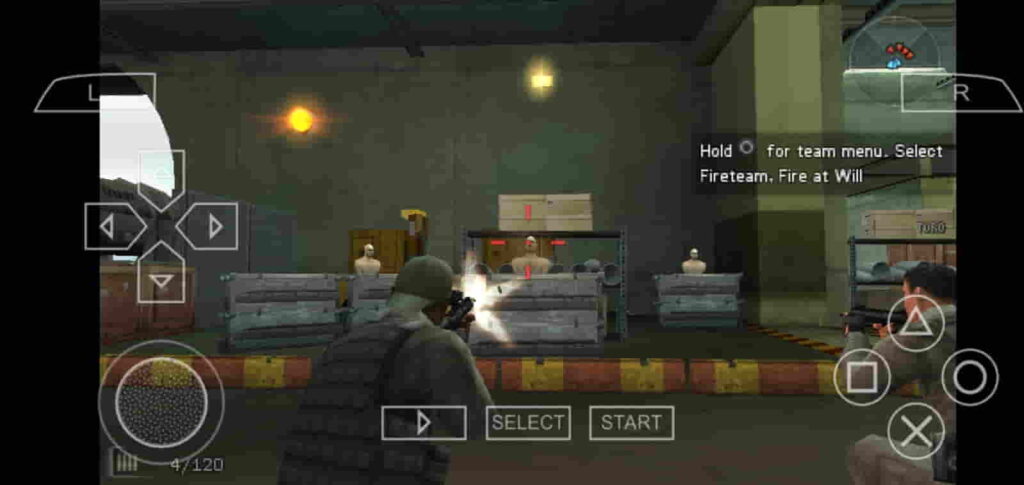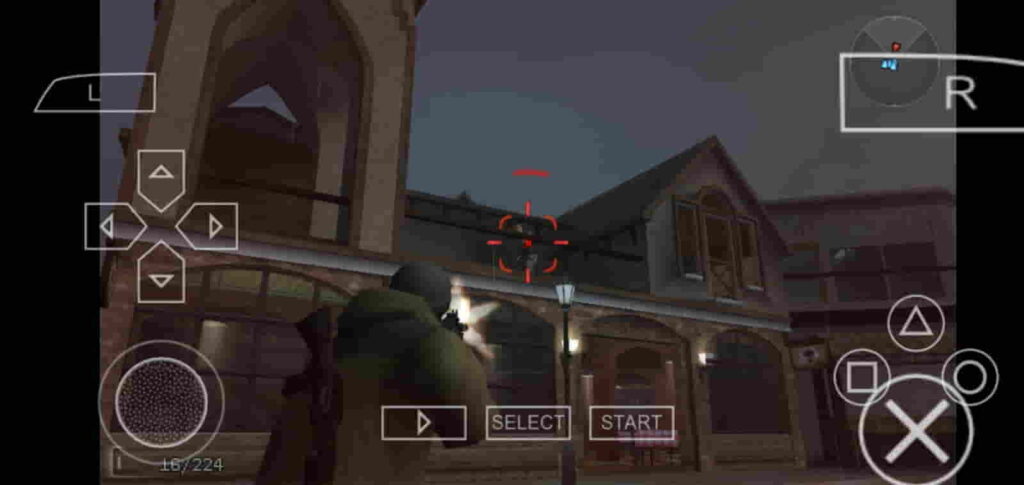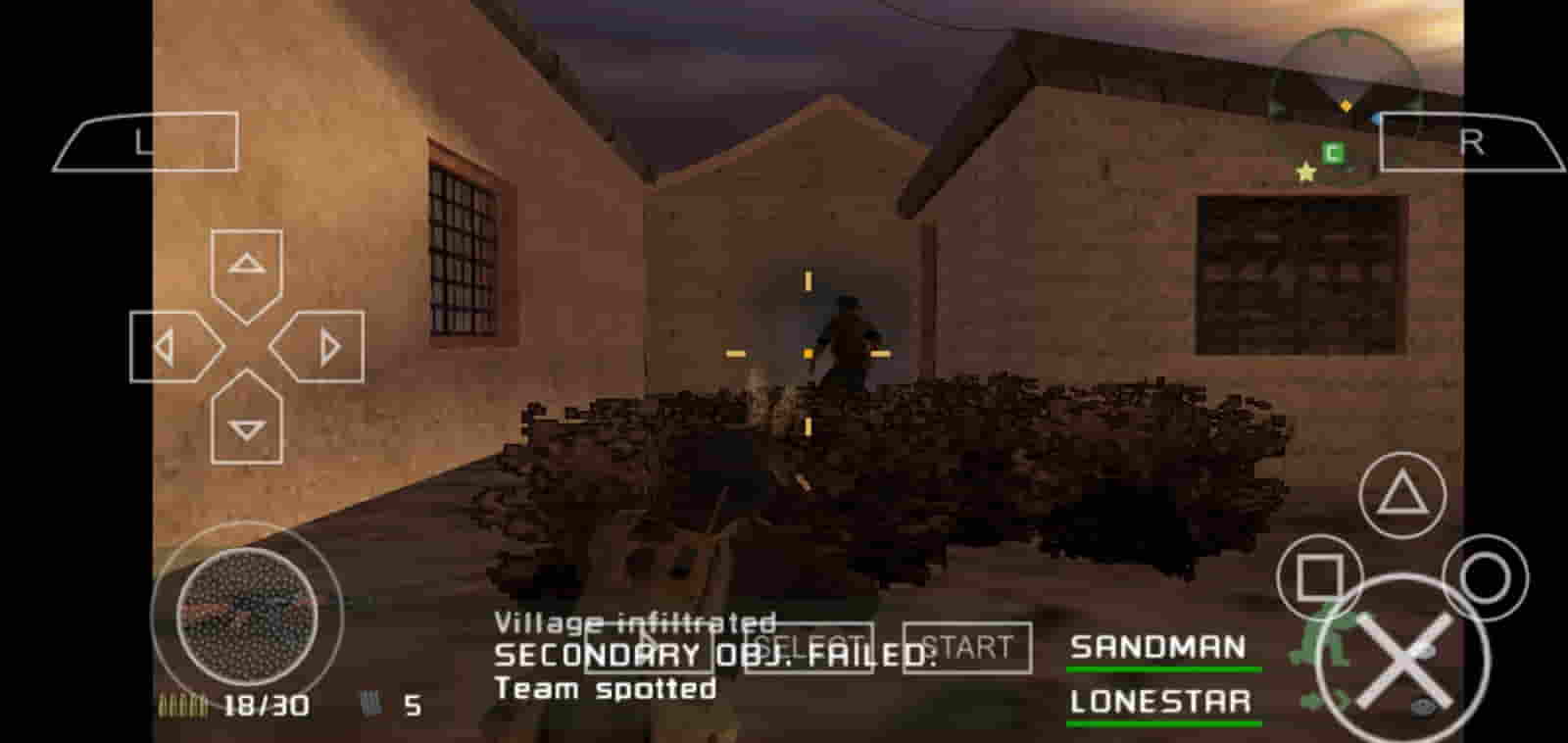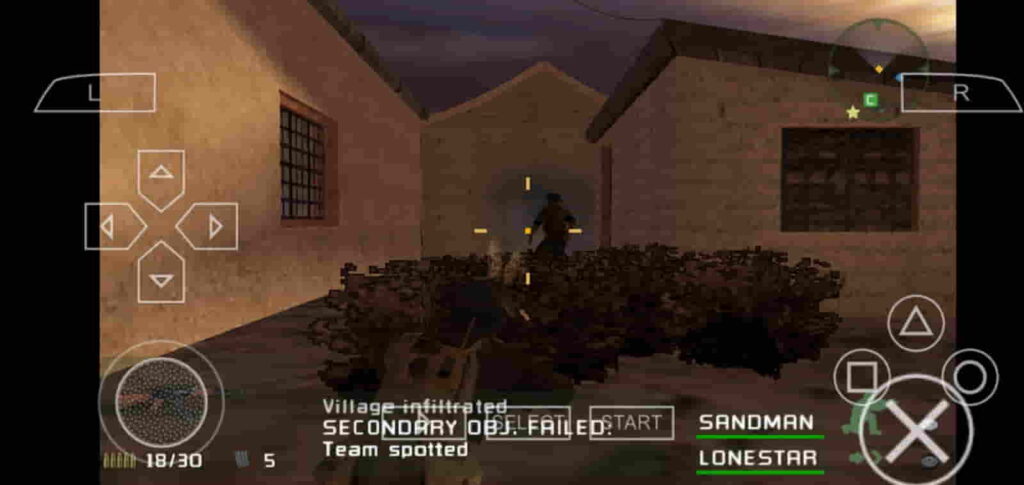 Download  ISO SOCOM – U.S. Navy ISO File and PPSSPP File
Now for the fun part – how to actually get the game files on your device! You will need two things for this:
The SOCOM – U.S. Navy Seals ISO file
A PPSSPP emulator app
After getting to know the thrilling features and the requirements to get the game, the next process is to download the compressed version of  the PSP game. Below are the essential files you'll need to download before installing the game:
Download

SOCOM – U.S. Navy Seals – Tactical Strike PPSSPP Zip File

Yeah, the first process is to download the  ISO file of the game on your Android device. The good news is that you can get every file here without being redirected to another site.  Actually, the original game file is around 1.3GB but I've compressed it and you can now download the ISO zip file for your Android with easy and small megabyte.

If you are willing to get the game now, you can simply navigate on the links provided below to get the ISO zip file for your Android device or tablet.
Download the PPSSPP Emulator for Android
When you are done with the first process, the next file to download is the PPSSPP emulator which will allow you play the game on your Android device. So, you have to install popular emulator app on your device to be able to play the game. I recommend the latest Gold version for best compatibility. You can download the PPSSPP emulator for your Android through this link.
How to Install SOCOM – U.S. Navy Seals ISO on Android
Here are step-by-step instructions to get SOCOM up and running with PPSSPP:
Install the PPSSPP APK file on your Android device. You may need to enable "Install from unknown sources" in your device settings first.
Copy the downloaded SOCOM ISO file over to your phone's internal storage or SD card.
Launch the PPSSPP app. Go to the "Games" tab and tap the "Scan Directory" button.
Browse to the location where you copied the SOCOM ISO and select it. This will add the game to your PPSSPP library.
Tap on SOCOM in the game library to start it up! The first launch may take a bit longer as PPSSPP optimizes and caches the game.
Once in-game, I recommend heading to Settings > Controls and customizing the button layout to your preference.
And that's it! SOCOM should now be up and running smoothly on your Android. Time to lead your squad of Navy Seals operatives into action once again!
How to Import Save Data and Texture Packs
To fully relive SOCOM as we remember it from the PSP, you'll want to import your old save data and use texture packs for enhanced graphics. Here's how to do that:
Save Data
Locate your old PSP save data for SOCOM – U.S. Navy Seals – Tactical Strike. It will be a .BIN file.
Copy this save data file over to your Android device's internal storage or SD card.
In PPSSPP, go to Settings > Tools > Memory Stick. Browse and select your save data .BIN file.
Load up SOCOM in PPSSPP – your old save will now be loaded! Resume the campaign from where you left off.
Texture Packs
Search online for "SOCOM PPSSPP texture packs" and download them to your device.
Move the downloaded texture files into the PPSSPP/textures folder on your device.
Launch SOCOM in PPSSPP and enjoy the improved textures!
With your save data and textures imported, it really will feel just like playing on your old PSP. The nostalgia is real!
Conclusion
There you have it – everything you need to know to download and start playing SOCOM – U.S. Navy Seals – Tactical Strike on your Android smartphone or tablet!
This classic PSP shooter still holds up incredibly well today thanks to its tactical squad gameplay, stealth action and multiplayer modes. And using the PPSSPP emulator and texture packs, you can relive SOCOM in all its glory on mobile.
Give the steps in this guide a try and see for yourself why SOCOM is considered one of the very best shooters on PSP. It's truly a must-play for any fan of military tactical action games.
Now grab your squad and get ready to undertake covert operations in SOCOM once again!
FAQs
Here are answers to some frequently asked questions about getting SOCOM working on Android:
Q: Do I need to own the original PSP game to play the ISO?
A: Legally, yes you are required to own the original physical or digital version of the game. The ISO serves as a backup copy.
Q: Can I play SOCOM ISO on any Android device?
A: Your device needs to meet the minimum system requirements outlined earlier. Powerful processor, good GPU and RAM are key.
Q: How do I control the game on touchscreen?
A: PPSSPP has on-screen controls you can customize. I recommend a bluetooth controller though for best experience.
Q: Does multiplayer still work via ISO?
A: Yes! The online multiplayer components of SOCOM will work through PPSSPP emulator.
Q: Where can I find more PSP ISOs to use with PPSSPP?
A: Check our guides for downloading other popular PSP ISOs. Always download safely from trusted sources.
And there you have it – the key questions answered. Let me know if you have any other issues getting your SOCOM PPSSPP setup working smoothly!