Best Indoor Games to Pass Time Leisurely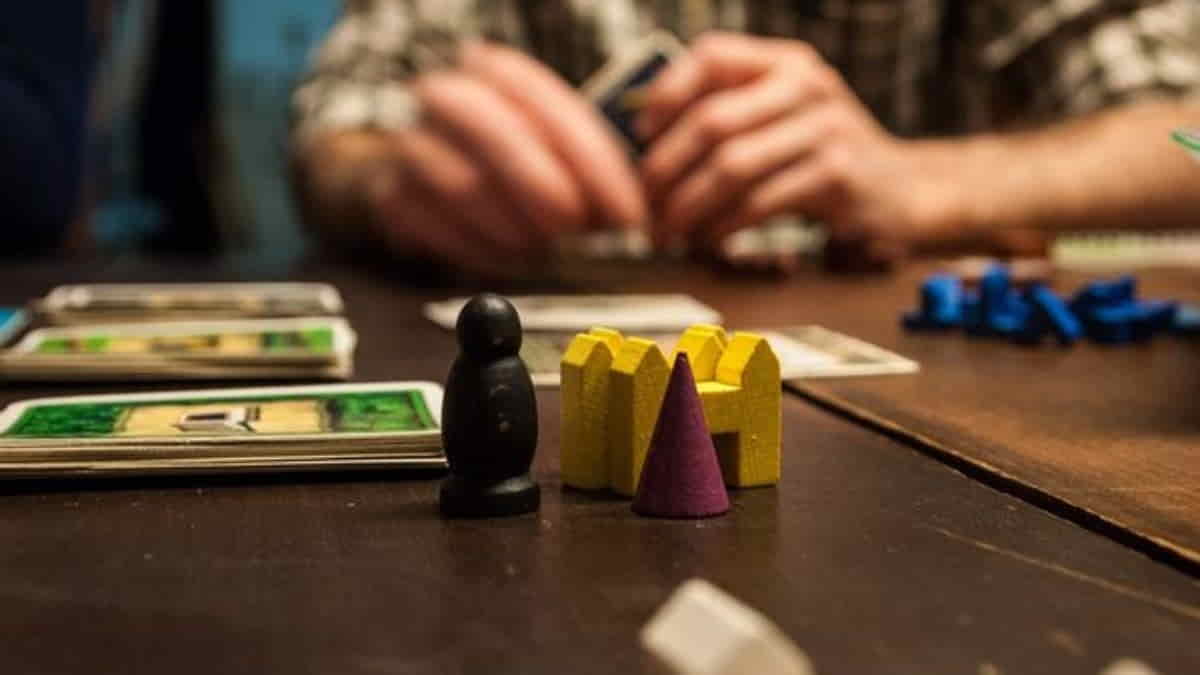 Check out the best indoor games you need to try out today!
Have you ever found yourself with some free time on your hands but no idea how to spend it? As fun as watching TV or mindlessly scrolling social media can be, sometimes you want to do something a bit more engaging. Well, I've got just the solution – indoor games!
Playing games is one of the best ways to pass time in a fun and leisurely manner. Unlike outdoor pursuits, indoor games can be enjoyed no matter the weather or time of day. They stimulate your mind, test your skills, and provide hours of entertainment. From classic board games to video games, there are endless options to suit all interests and ages.
In this post, I'll share my picks for the top indoor games that will help you beat boredom and pass time enjoyably. Ready to have some fun? Game on!
Classic Board Games
Let's start with some all-time classic board games that have stood the test of time. There's a reason these games have been family favorites for generations – they're timeless fun! Here are a few I highly recommend:
Scrabble
This word game needs no introduction. Scrabble engages your brain as you try forming words on the board from randomly picked letters. From 2 to 4 players can play together. It tests your vocabulary skills while also being highly entertaining. Scrabble versions are available for different skill levels.
Monopoly
The real estate trading game lets you buy, sell and trade properties to build wealth and bankrupt opponents. With its mix of luck and strategy, Monopoly is perfect for game nights with family and friends. The process of acquiring properties and building houses to charge rent is oddly satisfying!
Chess
Test your strategic thinking by matching wits in the classic chess. With its minimal setup, chess can be enjoyed anywhere. Though simple in concept, the complexity of moves provides limitless gameplay depth. An engaging brain teaser!
Ludo
Recall childhood memories with a round of the race-to-the-finish game Ludo! Up to 4 players race token pieces around a cruciform track as dice rolls determine moves. Knock out opponent pieces as you make your way to the finishing point. Simple yet highly entertaining.
These evergreen classic board games are easy to learn, fun for all ages and offer hours of competitive entertainment. Keep them handy for leisurely play sessions anytime.
Stimulating Card Games
Break out the playing cards for engaging indoor entertainment. Beyond classics like Rummy and Solitaire, here are some amusing card games worth trying:
UNO
This fast-paced card matching game is perfect for family game nights. Players race to discard all cards by matching colors and numbers. Special action cards add twists like skipping turns or forcing draws. Easy to learn and fun for all ages!
Exploding Kittens
Looking for something more unconventional? Exploding Kittens is a quirky bluffing and strategy card game. Avoid exploding kittens as you make your way through the deck. Fun illustrations and hilarious gameplay make this a party favorite.
Cards Against Humanity
If you enjoy wicked humor, Cards Against Humanity offers mature themed entertainment with its political incorrectness. Players match prompt cards with hilariously inappropriate (and NSFW) response cards. Highly inappropriate but insanely funny among friends. Play at your own discretion!
Mix up game nights by bringing out some stimulating new card games instead of the usual classics. They are sure to get conversations and laughter flowing!
Engaging Video Games
For digital entertainment, video games offer interactive gameplay and visual stimulation. When played in moderation, they can be quite enjoyable. Here are some engaging video games for leisurely indoor play:
Sports Games
Get your game on without breaking a sweat! Sports video games let you experience the thrill of sports like football, basketball, golf etc. in the comfort of your home. PlayStation and Xbox consoles offer realistic titles across multiple sports. Compete with friends or play solo.
Adventure Games
Immerse yourself in captivating worlds in games like Uncharted, Tomb Raider and Assassin's Creed. Guide characters through story-driven narratives filled with exploration, puzzles and action sequences. Experience different eras and places through their eyes!
Strategy Games
Flex your strategic thinking muscles in turn-based games like Civilization and XCOM. Build armies, manage resources, and dominate opponents through clever tactics. Hone real-world skills like analysis and planning.
Video games get a bad rap as pure time-wasters but the right ones offer mental stimulation along with entertainment. In moderation, they can be quite rewarding.
Creative Arts and Crafts
Want to do something productive yet relaxing? Arts and crafts activities are meditative indoor pastimes that unleash your creativity. Here are some leisurely projects to try:
Paint by Numbers
These pre-printed canvases allow anyone to create beautiful paintings by simply filling in corresponding numbered areas with paint. Surprisingly satisfying and relaxing!
Adult Coloring Books
Busy your hands while freeing your mind with intricate adult coloring book pages. Let your inner artist run free as you color mandalas, nature scenes, animals and more. A calming creative release.
DIY Craft Kits
Try your hand at candle making, jewelry design, soap crafting and more with themed DIY kits. Follow instructions to produce home décor, accessories and gifts! Crafty indoor fun that also develops new skills.
The sense of accomplishment from completing arts, crafts and DIY projects adds to the enjoyment. Display your creations proudly!
Whether you're solo, with family, or friends, indoor games and activities make for great leisurely pastimes. Mix up the entertainment by trying classics in new ways (tic-tac-toe chess anyone?) or exploring new genres. Variety prevents boredom!
Most importantly, the spirit of fun and friendly competition matters more than just winning or killing time. Use indoor activities as opportunities for mindful enjoyment and social bonding. Create shared memories that will bring smiles long after the final score.
Game on!